Jeff Boison Promoted at Image Comics, Hires Alex Cox and Dirk Wood
Image Comics has announced a reorganization of the their Sales department. Jeff Boison has now been promoted to Director of Sales & Publishing Planning. He will oversee Image's Sales Department and will report directly to Eric Stephenson, Publisher & Chief Creative Officer.
Previously, Boison spearheaded the sales efforts in the Book Market channel, shepherding the company's business with Amazon, Barnes & Noble, Books-a-Million, Chapters Indigo, and independent bookstores, like Powell's City of Books, for the past five years and strengthening Image's standing as one of the leading graphic novel publishers in the U.S.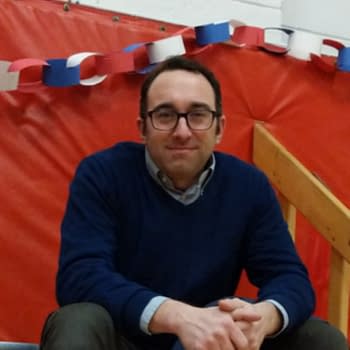 Prior to Image Comics, Boison was VP, Publishing Planning & Collected Editions at DC Entertainment for nearly seven years until the company relocated to California, and before that he was at Random House for over a decade.
"I couldn't be more excited about the team we've put together to ensure the highest levels of success across all formats and territories for the creators we work with at Image," said Boison. "While other publishers may promote themselves as good partners or questionably tout themselves as creator-owned—as I've learned first-hand over the last five years—there is truly no publisher in the industry who champions the best interests of the retailers, creators, and the entire comic book industry alike as Image Comics does."
Reporting to Boison are: Alex Cox, as Director of Direct Market & Speciality Sales, Emilio Bautista as Digital Sales Coordinator (a recent promotion), Chloe Ramos-Peterson as Book Market & Library Sales Manager (a recent promotion), and Dirk Wood—who will start at the company in September—as the Director of International Sales & Licensing. Both Cox and Wood are new to Image Comics' Sales team.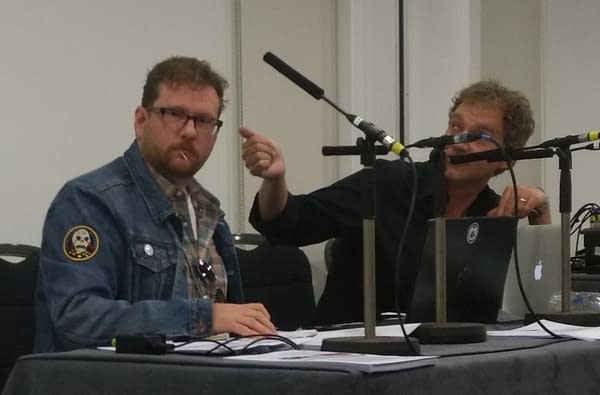 Alex Cox brings over 20 years of experience in the industry to the table. He is a former Direct Market retailer himself, first at the legendary St. Mark's Comics in New York City, and then at his own NYC shop, Rocketship Comics, and most recently, he worked at IDW as Event Programming & Special Projects Director and was Deputy Director of the Comic Book Legal Defense Fund (CBLDF). At Image, Cox will act as a liaison on sales matters with both Direct Market retailers and Diamond, as well as coordinate variant covers, and manage convention sales.
"Comics retail has been in my blood since I was a teenager," said Cox. "There's nothing better than connecting an eager reader with a great book. Helping shops make that happen with Image's amazing slate of comics is a great privilege, and I'm wildly excited to have this opportunity."
Dirk Wood has 27 years of experience in the industry, previously at IDW and Dark Horse. He set up a Portland branch of IDW to publish the Full Bleed hardcover anthology magazine. At Image, Wood will be responsible for growing Image's international sales and will be negotiating foreign licensing agreements and representing titles at shows like Frankfurt, Angoulême, Bologna Children's Book Fair, the London Book Fair, and more.
"I've been an Image fan since the early '90s and a fan of the way they do things since I got into this business," said Wood. "Joining a company with this kind of history, that constantly has an eye to the future, that's clearly run by true comics fans… I just can't wait to join the team and get started."
Stephenson added: "Over the years I've been at Image, I've had the opportunity to work with a wide variety of talented people, but it's always nice to welcome someone with the kind of experience and enthusiasm Alex and Dirk are bringing to the job. We have a lot of exciting things in store for 2021 and beyond, so adding this level of expertise to the team Jeff has built with Chloe and Emilio is going to help put those plans in overdrive."