Jeff Lemire Introduces Bloodshot's Daughter (And Punches Nazis) For Bloodshot Salvation #1 In September Unveiled this morning at The Washington Post, Valiant is kicking off the weekend's Emerald City Comicon announcements with a big one – first word on Bloodshot Salvation #1, a new ongoing series debuting in September from writer Jeff Lemire and artists Lewis LaRosa and Mico Suayan.
"I think anyone who becomes a parent, their world view instantly changes. [Bloodshot] is no different," Lemire said. "Being this character that comes from such a history of violence and has so much violence built into him, I think that would be terrifying. You wouldn't want to bring that into your child's life at all. I think that tension is exactly what the book is kind of about."
But that's not all… As revealed in today's advance PR, Bloodshot and his girlfriend have some big news of their own… They're expecting. (And planning to punch some Nazis along the way too.)
The new series – which will pick up with a new jumping-on point several months after the events of this month's Bloodshot Reborn #0 – will begin the next chapter of Lemire's long-term Bloodshot saga with twin storylines chronicling the introduction of Bloodshot's daughter, Jessie, across two timelines in the modern day and near future.
In the present (with art by LaRosa), Bloodshot will emerge from seclusion when the mother of his soon-to-be child is abducted by her estranged family – "a sadistic clan of white supremacists" – leading to a payback-fueled revenge mission.
Then, eight years in the future (with art by Suayan), Lemire will follow the now-adolescent Jessie as she learns to master her Bloodshot abilities while on the run from a shadowy organization called "Omen."
The early arcs of Lemire's Bloodshot Reborn saw him subtly present a sophisticated commentary on the phenomenon of mass shootings and American violence within the context of a dark, but very much action-oriented superhero comic… Might Bloodshot Salvation be aiming to do something similar in the wake of a resurgent tide of hate-inspired threats in the US? Valiant's PR states that Jessie, Bloodshot's daughter, will be a major new addition to the publisher's roster. The character will first appear in the upcoming Valiant: X-O Manowar FCBD 2017 Special on Free Comic Book Day in an exclusive Bloodshot Salvation prelude story, written by Lemire with art Juan Jose Ryp, which can be read in its entirety below.
Joining Matt Kindt's X-O Manowar, Bloodshot Salvation is the second release that Valiant has named to its still mysterious "Icons" initiative – a promised wave of major new series that was first teased at ComicsPRO early last month. Which just leaves full word on new projects for Faith, Shadowman, and Harbinger Wars 2 to follow…
For more information on Bloodshot Salvation, join Lemire at Emerald City Comicon this Sunday, March 5th at 2:30 pm for the Valiant: Road to Harbinger Wars 2 panel alongside Valiant's Warren Simons and Dinesh Shamdasani (as well as Secret Weapons' Eric Heisserer and Harbinger Renegade's Rafer Roberts).
Bloodshot Salvation #1 arrives in stores this September from Valiant Entertainment.
---
---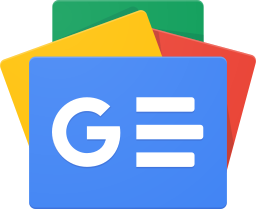 Stay up-to-date and support the site by following Bleeding Cool on Google News today!