Posted in: Comics | Tagged:
---
Jim Broadbent Has His Graphic Novel, Dull Margaret, Snapped Up By Fantagraphics Books
Right now, he may be best known for playing Archmaester Ebrose.in Game Of Thrones or Professor Horace Slughorn in the Harry Potter series. But to generations of Brits, he is know for his comedy work, from the National Theatre Of Brent to Time Bandits and Brazil, Life Is Sweet, Little Voice, Topsy Turvey, Saturday Night Fry, A Little Bit Of Fry And Laurie, The Hitchhiker's Guide to the Galaxy, Hot Fuzz, Only Fools And Horses, Blackadder, Victoria Wood As Seen on TV, Not The Nine O'Clock News, Paddington, Bridget Jones' Diary and so much more. He is one of our best. But it also appears he had a graphic novel in him as well. Written by Broadbent, painted by the artist Dix, it has now been snapped by US comic book publisher, Fantagraphics Books.
The Bookseller reports that publisher Eric Reynolds has bought worldwide rights to Dull Margaret, a story inspired by another painting.
The actor was inspired to write Dull Margaret after seeing Bruegel's painting, Dulle Griet, which features "a strong, intense woman striding determinedly across the landscape". Broadbent said: "I come from Lincolnshire and have long been fixated on the flat coastal marshes, and I wanted to bring those two elements together in a film script. The story began to unfold from there, incorporating images from more of my favourite artists: Goya's witches, Daumier's pictures of Travelling Players, Rembrandt's flat, low country landscapes." Broadbent first wrote Dull Margaret as a film script but said: "Having garnered a lot of interest in the idea of making a film, it was impossible to find anyone to put up the quite large sum of money required". He then contacted Dix—perhaps best known for his "Roll Up! Roll Up" comics in The Guardian—and the two began collaborating. And here's that original painting that so inspired Broadbent… Dulle Griet is one of the most famous paintings by Pieter Bruegel the Elder. He painted the work that features a combative woman as its central figure in 1561. ---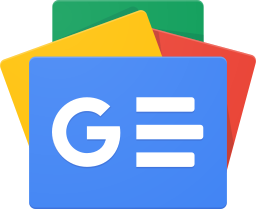 Stay up-to-date and support the site by following Bleeding Cool on Google News today!