Posted in: Comics | Tagged: jim starlin, Ominous Press
---
Jim Starlin Kickstarts a Cosmic Relationship with Ominous Press
Jim Starlin may be done working with Marvel Editorial after a dispute with Tom Brevoort over a Thanos plotline in which Starlin, shockingly, claims the Marvel Vice President lied to him, but the superstar creator of Thanos, the Infinity Gauntlet, Drax, and Gamora is teaming up with Ominous Press Led by Chief Creative Officer Bart Sears, Publisher Sean HusVar, Editor-in-Chief Ron Marz, and Art Director Andy Smith) to produce an art book and illustrated novella on Kickstarter that the publishers hopes can be "the start of a truly cosmic relationship."
Here's the details on the two books, from a press release:
The first is Black Book: the Art of Jim Starlin, a brand-new collection of Starlin artwork, most of it never published previously. The 112-page hardcover spans Starlin's entire career, including classic images, rare private commissions, never-before-published sequential pages, and even the world's first glimpse of a new Dreadstar story. The images are all hand-picked by Jim Starlin, who has written commentary throughout

The second project is an oversize hardcover edition of Jim Starlin's illustrated prose novella Mindgames, a science-fiction epic set on Hardcore Station. In Mindgames, telepath Dr. Zareb Alter is in reality a former member of a notorious interstellar crime organization. Alter is pulled back into his dirty family business as he tries to solve a murder on Hardcore Station. Along the way, he must contend with a genetically-altered collection of power-enhanced psychopaths, as well as deviants of all kinds, if he intends to reach the heart of the mystery.

Starlin's expansive artwork for Mindgames will be reproduced in gray tones, as the acclaimed illustrator originally intended. The result is a graphic and narrative tour de force from a master storyteller.
From the man himself:
I can't begin to tell you how much I'm looking forward to the two projects I have set up with Ominous Press. The Black Book is a collection of little-seen or never-published drawings and paintings that are getting a new lease on life thanks to this publication. Mindgames is an illustrated novella, and start of the four-part Hardcore Station series. Yes, this is sort of a continuation of the Hardcore Station comic book series from way back when, but not quite. The satellite setting is the same, but it's a whole new storyline and set of characters. It's Starlin-brand sci-fi and weirdness.
And from publisher Sean HusVar:
Jim Starlin is one of the all-time great creators, and we're thrilled to be working with him here at Ominous. We expect this is just the start of a truly cosmic relationship.
Here's the Kickstarter rewards:
Black Book: The Art of Jim Starlin – 112 pages of unpublished art!
Mindgames: A Hardcore Station Story – 100+ pages written and illustrated by Jim Starlin!
Digital and print versions available!
Jim Starlin Art Portfolio – limited to 250!
Jim Starlin autographs!
Rare original art!
The project is set for delivery in the second half of 2018. Head here for the Kickstarter.
---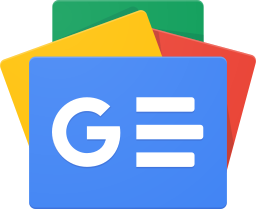 Stay up-to-date and support the site by following Bleeding Cool on Google News today!