Jimmy Olsen is the New Owner Of The Daily Planet
In the final issue of Superman's Pal Jimmy Olsen by Matt Fraction and Steve Lieber, we had some major revelations regarding the long and complicated history of the DC Comics universe. First, that Jimmy Olsen was actually a long-lost relative of Lex Luthor, hence the red hair. It was an old joke from back in the day and now made actual DC canon. Bt it was not the only change.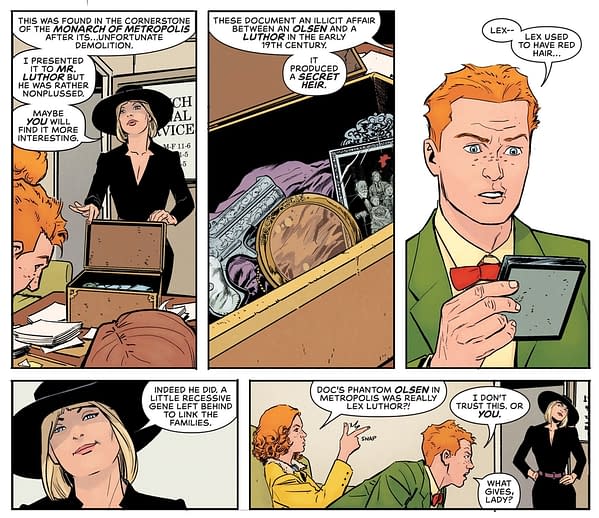 Then, that he managed to persuade Luthor to buy the Daily Planet, in danger of closing down after it was revealed it had been bought by the criminal underground of Metropolis. And finally, that Luthor would be a silent partner without editorial control. How long such a state of affairs could continue, well that's for future comic books to decide.
Especially because Luthor clearly likes to keep things in the family. And in the solicitations to October's Action Comics #1026, we discover that Jimmy Olsen has been named the new owner of the Daily Planet. I wonder what his boss – and now employee – Perry White will have to say about this new state of affairs? Or working under Luthor?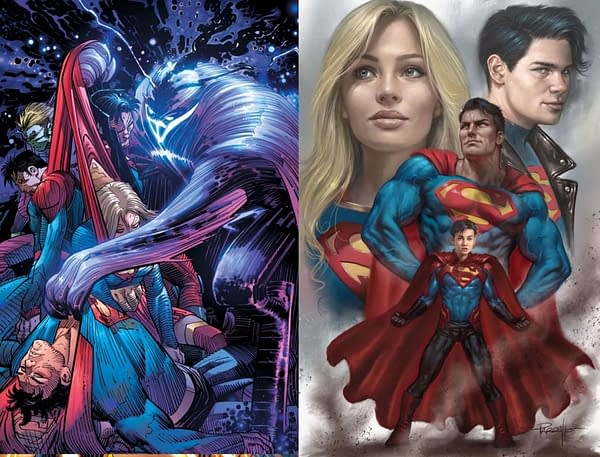 ACTION COMICS #1026
written by BRIAN MICHAEL BENDIS
art and cover by JOHN ROMITA JR. and KLAUS JANSON
variant cover by LUCIO PARRILLO
Wonder Woman 1984 variant cover by FRANK CHO
ON SALE 10/27/20
$3.99 US | 32 PAGES | FC | DC
This issue, it's the Superman family versus everybody! In this blistering conclusion to the epic "House of Kent" saga, huge choices are made to defend the great city of Metropolis. Plus, amid all the chaos, the new owner of the Daily Planet is revealed—and it's…Jimmy Olsen?! Guest-starring Jonathan Kent, Conner Kent, Supergirl, and the Legion of Super-Heroes.