Joe Hill Details First 6 Hill House DC Comics Titles at SDCC – Plunge, Dollhouse Family, Low Low Woods, Daphne Byrne and Basket Full Of Heads
Joe Hill, as we mentioned, is at the DC Comics Publishers Panel, and took the opportunity to announce the first titles in his Hill House Comics horror line for DC. Describing the line as "Blumhouse for comics," he announced the first five titles – and a hidden sixth one.
Plunge by Joe Hill and Jeremy Wilson. An arctic horror story in which the USA starts drilling oil in Lovecraft's R'lyeh.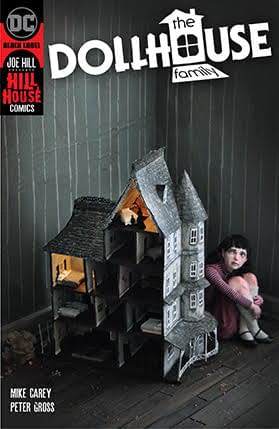 The Dollhouse Family by Unwritten team Mike Carey and Peter Gross. It's everything you love about old 90s Vertigo horror, apparently.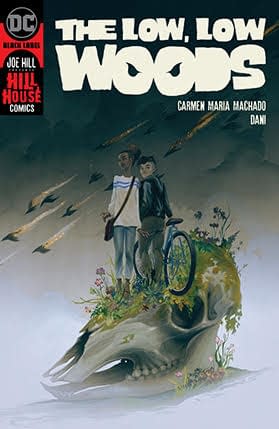 The Low, Low Woods by Carmen Maria Machado and Dani. A mysterious town in Pennsylvania and a spreading plague of memory loss.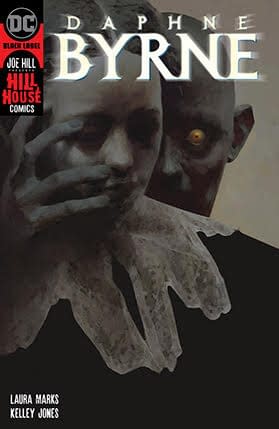 Daphne Byrne, by Laura Marks and Kelley Jones. A female-centred Omen in the gaslight era.
Basketful of Heads – by Joe Hill and Leomacs.Think 'Grindhouse' Rashomon – a story about a man who wields an intelligent Viking axe that decapitates folk – but which then keeps them talking.
And all the titles will have a back up by Hill called Sea Dogs, abut how werewolves were used to win the US Revolution…
Each issue will feature a back up story about werewolves in WWII.