Posted in: Comics, DC Comics | Tagged: dc comics, hill house comics, joe hill, vertigo
---
Joe Hill Launches Horror "Pop-Up" Line at DC Comics
To show how committed they are to not having a lot of imprints just one week after consolidating their imprints and shuttering Vertigo, DC Comics has announced a new horror imprint curated by Joe Hill, called Hill House Comics, with a lineup of books that would have been right at home at Vertigo. But this isn't an imprint. It's a "pop-up" line publishing under DC Black Label. Which is totally different. Totally.
The initial lineup of books will look like this:
Basketful of Heads, by Joe Hill and Leomacs
The Dollhouse Family, by Mike Carey and Peter Gross
The Low, Low Woods, by Carmen Maria Machado and Dani
Daphne Byrne, by Laura Marks and Kelley Jones
Plunge, by Joe Hill and TBA
That's right, Hill has even landed legendary artist TBA for this project! In addition a backup story called Sea Dogs, written by Hill, will run through all of the comics in two-page increments.
In an EX-X-XCLUSIVE press release at Entertainment Weekly (now shipping monthly), a humble Hill explained why Hill is so good at comic books.
I've always been a comic book writer first. When I started writing comics, I felt almost instantly that I had discovered my element. It was the version of writing I liked best. I felt, when I worked in comics, that my strengths were amplified, and the stuff I struggled with as a writer almost completely vanished. Working on Locke & Key was one of the most satisfying creative experiences of my life. But it's tremendously exciting to get back into it: scripting again, working with artists, working with other writers. Working in comics is the closest you can get as a storyteller to feeling like what it must be like to be in the Rolling Stones.
Hill also described the books he's writing. Basketfull of Heads is about a supernatural ax.
It can lop off a head in a single stroke, but then the head keeps talking. So you get a grindhouse Rashomon, as the heads stack up and each of them tells their own version of what they've done and why they had to do it.
Plunge is a riff on John Carpenter's The Thing, about an oil vessel that disappears in the arctic and then suddenly reappears after decades.
There's oil on board with unusual properties. At the center of this ring island, sunk in shallow waters, is what appears to be the ruins of a prehistoric civilization. Most upsetting of all is when the men who were on the research vessel emerge from the island's caves. Their eyes have all been eaten away, they haven't aged a day, and they're capable of performing unfathomable mathematical feats. There's something terribly wrong with them. And then the storm closes in.
Finally, Sea Dogs is about American werewolves infiltrating a British naval fleet during the Revolutionary War.
The naval fleet is run by this 90-gun ship, and there's just nothing Americans could throw at it to destroy it. So they hit on this desperate plan: Allow three American werewolves to be impressed on board, and then eat the ship from the inside out.
It all sounds pretty great to us. And we've even got a horror book concept of our own we'd like to pitch to Hill House Comics. It's about a comic book publisher, driven by a compulsive need to launch more and more imprints, knowing deep down that it's not good for them, so wrong, but feels so good, trapped in a never-ending loop of launching and then canceling new imprints. Pure psychological terror inspired by a true story. Call us.
---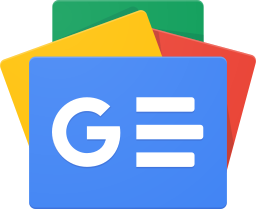 Stay up-to-date and support the site by following Bleeding Cool on Google News today!