Joel Pollack Retires, Big Planet Comics In Maryland Changes Hands
Big Planet Comics' store in Bethesda, Maryland, in operation since 1986, has recently changed owners. The store's founder Joel Pollack has retired after more than 36 years in the job. Joel Pollack attended and then worked on comic conventions in the sixties and seventies, and worked in his father's drapery business before becoming a sales agent for comic book artists, before opening a comic book store of his own, Big Planet Comics with Greg Bennett, who sold up some years ago. The store will continue on in the hands of Nick Liappis, already the manager of the Big Planet U St shop for the past decade, and a Big Planet employee for years. After operating curbside only since 2020, the shop above the Californian Tortilla restaurant, will now be open for in-store shopping at 7939 Norfolk Ave, Bethesda, Maryland from Tuesday-Friday 11 am-7 pm,. and Saturday 11 am-6 pm. The store is closed on Sundays and Mondays.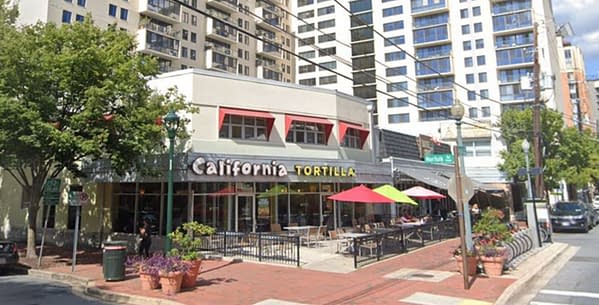 Mike Rhode of the Comics DC blog recalls his long association with the store. saying "Joel opened the store in July of 1986, just as some great adult comics such as The Dark Knight Returns and Watchmen were hitting. There were competing stores around, including Geppi's, Barbarian and Another Universe, but he's outlasted all of them via wise stewardship. The initial store has remained in Bethesda's Woodmont Triangle for all the intervening years. It opened on the 2nd floor of a building on Cordell Ave, moved to a ground floor space on Fairmont Ave, and then back to another building on Cordell but on the ground floor. COVID-19 hit the business hard and it moved to the second floor of the building above the California Tortilla (which also was founded in Bethesda). The store survived by being pickup only in the current space, a situation that is now changing as Nick builds out the space for customers. "
And he quotes Joel's history of the Big Planet Comics chain. "We started in 1986 on the second-floor of 4865 Cordell Ave. In 1991, we moved to 4908 Fairmont Ave. When the wrecking ball came for the Fairmont store in 2012, we high-tailed it to 4849 Cordell where we spent eight glorious years until Covid struck. We were forced to seek radically lower rent which we did by moving to a second-floor location at 7939 Norfolk. So I started on a second-floor and finished on a second floor. Funny, the same family owns both of those buildings."
As for the change, "Co-owner Greg Bennett, who began working at the store when it opened, and he was 16, has also sold his stake. He tells me he's considering moving to Europe to work in the field there. Greg had previously owned and operated a branch in Georgetown which metamorphosed into the U St store, now owned by Mars Imports founder (a great 1980s project to import European comic books) Jared Smith. Smith also owns the 3rd store in the chain in Vienna. The 4th store was bought into the chain by another employee, Peter Casazza and co-owned with Jared, until it was recently sold earlier this year to 3rd Eye Comics. As you can see, the chain has grown by bringing employees into ownership positions – something that has always impressed me. Dan Nadel escaped though to become an art historian of comics. Joel and Greg were big supporters of the Small Press Expo (SPX) since its very earliest days as well. The local comics scene owes Big Planet an immeasurable debt and wouldn't have been the same without them."
We look forward to Big Planet Comics having many, many more years ahead of it!