 Josh Hoopes is the most infamous con man in comics, who has, it seems, conducted scam after scam upon young artists, writers and publishers, such as TokyoPop, Com.X and Desperado. He has repeatedly fraudulently commissioned artwork, fraudulently taken payments for artwork that was not his, and pretending to be both the famous artist Art Adams and a Wizard Comics representative to order to secure money for false pretences. He has stolen, easily, a six figure sum from those who could afford it least.
And he's back. He is currently operating under the aliases Tucker Doud and David Johnson, using the emails locopens@hotmail.com and sounds69@rocketmail.com. His deviantArt accounts locopens and sounds69 are empty (though one uses the a similar Darth Vader image as Josh uses on his Facebook page.
He is using deviantArt to approach writers looking for artists, and will then ask people to go to his photobucket pages which hold considerable amounts of artwork we are aware that Josh has scammed off a number of artists, as well as new work that is yet to be identified, and some work that he has ripped off websites and he is pretending is his own work.
For example;
Ripped off from Lalit Kumar Sharma, a man who he not only commissioned work from, for another publisher, stealing the money paid without the publisher realising, but then impersonated at a later date to ruin his name.
Ripping off French artist Bengal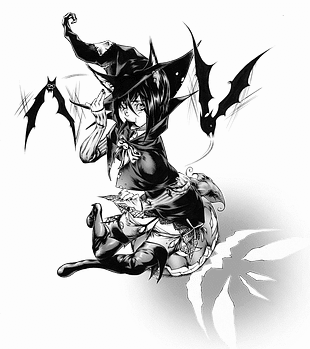 Ripping off deviantArtist Matija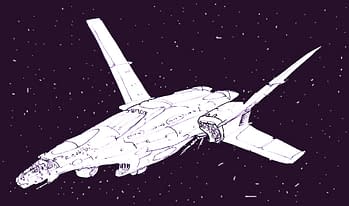 Ripped off from Brett Fitzpatrick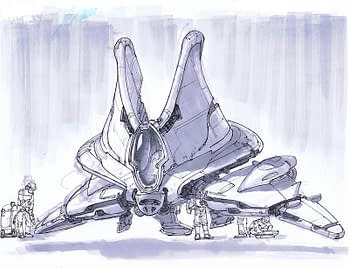 Ripped off from Jeff Zugale. This work below, however, unknown. Do you recognise it at all? Has he ripped off another artist or writer – who might not yet know they have been ripped off?
He also shows art that is consistent with a style that may actually be Josh Hoopes' own work, including something for a comic called Prairie Fire which at one point a few years ago, he was using to scam people.
Relatively recently, I was emailed the contact details and social security number of Josh Hoopes. I was momentarily tempted with publishing his full details but, even for Josh Hoopes, I couldn't in all conscience do that.
But that was okay, because he went and posted most of them himself. Along with a resume… Josh Hoopes has spent considerable time in Peru, he does seem to highlight his English/Spanish skills significantly.
PROFESSIONAL HIGHLIGHTS

Exceptional customer service on the telephone and in person, giving service beyond what is expected
Strong communication skills; writing, speaking, reading and listening in English and Spanish
Extensive background in telesales support, reaching and exceeding monthly sales goals
Professional experience in the automobile industry, handling sales and leases of new/used vehicles
Able to train, schedule and supervise a crew completing large landscaping maintenance projects on time
Skilled at Windows operating systems, Microsoft Office programs, Illustrator, Photoshop and Quark
Strong work ethic, follows instructions, team player, detail oriented and works well under pressure

PROFESSIONAL EXPEREINCE

Customer Service/Sales Support 2006-2010
Verizon Wireless. . .Rancho Cordova, CA
Customer Marketing Operator (CMO) and telesales support (renew service, new service, products)
Excellent ability to meet and exceed all monthly goals, had the highest number for one consecutive year

Supervisor 2005-2006
Eden Scapes. . .Sacramento, CA
Supervised a crew of five, completing landscaping maintenance projects on time and within budget
Resolved problems, met deadlines and exceeded expectations for all sixteen parks in the account
Able to use my bilingual expertise in conveying any and all work that needed to be done

Sales and Leasing 2004-2005
Mike Daugherty Chevrolet. . .Sacramento, CA
Responsible to assist in the sales and leasing of all new Chevrolet vehicles and a variety of used
Able to use my Spanish speaking skills to assist customers with their vehicle purchases

Sales and Leasing 2003-2004
Mel Rapton Honda. . .Sacramento, CA
Assisted customers in English/Spanish in their purchase or lease of a new/used Honda vehicles

Custodian of Records/Clerical Assistant 2000-2003
Dr. Travis Calvin's Office. . .El Centro, CA
In charge of all aspects of maintaining confidential records for all patient and medical records
Assisted patients on the telephone and in person, scheduling follow up appointments and interpreted in Spanish for them

EDUCATION

Academy of Art College. . .San Francisco, CA Fine Art and Illustration
Platt College. . .San Francisco, CA Graphic Design
So.. do any of you want to hire the man? If you can believe a word he says, of course…
Enjoyed this article? Share it!