Comic book creator Joshua Luna, formerly one-half of the comics creating duo The Luna Brothers, has spoken out on Twitter about his brother, Jonathan Luna, in a series of tweets alleging exploitation as well as physical and emotional abuse by the elder Luna brother. Joshua Luna claims his brother split profits 70/30 in Jonathan Luna's favor rather than 50/50, which Joshua Luna believes would be fair, prevented the younger Luna from utilizing their shared social media, and used both financial leverage and violence to keep his brother in line. Luna detailed the allegations in a series of tweets Friday, saying he kept silent for years out of shame but decided to come forward after seeing his brother continue to receive support in the comics industry.
He set up our comic profits as 70-30 in his favor even though it should've been 50-50, punched me & pushed me around at home & at cons, told me I couldn't share my personal art on our social media (but shared his creepy personal photography that featured girls tied up with rope).

— Joshua Luna (@Joshua_Luna) December 6, 2019
Speaking of contracts, when I wanted to leave our shared condo, he denied me access to our mortgage contracts so that I couldn't. I had to get a lawyer to help me get out of the mortgage, & had to move out in a single day without warning him for fear of him becoming violent.

— Joshua Luna (@Joshua_Luna) December 6, 2019
To the outside world, we were a partnership. But Jonathan exaggerated his contributions & diminished mine. For years, people didn't even know I was an artist because of how well he obfuscated the credits. He also touted himself as a co-writer when he loosely plotted at best.

— Joshua Luna (@Joshua_Luna) December 6, 2019
Because of this, not only did I have to escape my home, but I had to sever business ties with him & lose all kinds of opportunities (including movie/TV deals) because the more power he got, the worse his behavior became. I had to leave so much of my life behind just to get away.

— Joshua Luna (@Joshua_Luna) December 6, 2019
So seeing him continue to receive so much industry support (he's on the front page of Comixology right now) when his career is built off of so much theft and abuse—while I get pushed out by Image completely—just makes me sick, sad, beaten.

— Joshua Luna (@Joshua_Luna) December 6, 2019
In response to the tweets Saturday, Jonathan Luna posted the following statement:
I am not a perfect person. But sadly, my brother Joshua has made some very offensive comments about me, twisting our history to serve himself. That said, I love my brother very much. I've tried many times to work things out with him. I really hope one day we'll be friends again.

— Jonathan Luna (@JonathanLunaCom) December 7, 2019
Jonathan Luna declined to comment further on the accusations by his brother.
The Luna Brothers broke onto the comics scene in 2004 with Ultra at Image Comics and followed that up with Girls and The Sword in the following years. In 2012, Joshua Luna made his solo debut with the six-issue series Whispers at Image, while Jonathan Luna co-created Alex + Ada with Sarah Vaughn in 2013. However, Joshua Luna spoke out earlier this year about issues with former publisher Image Comics surrounding the publication of his upcoming comic, Americanizasian: A Filipino American Comic Creator's Awakening.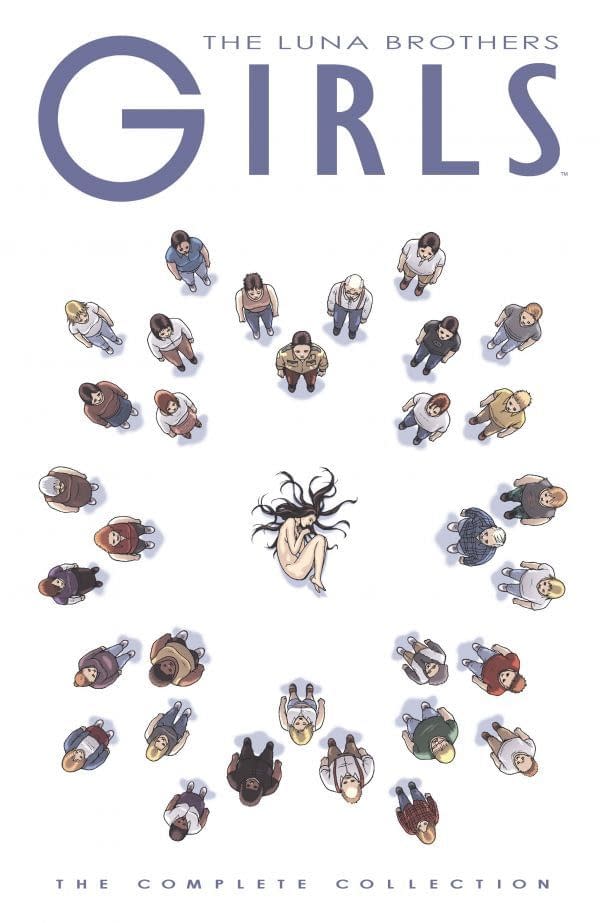 Enjoyed this article? Share it!