Justice League #50 Explains How Wally West Gets Dr Manhattan's Power In Generation Zero
I wonder if Geoff Johns looks at the DC Comics' Free Comic Book Day edition, Generation Zero solicitations and wonders what Pandora's box he opened with the unauthorised sequel to Watchmen, Doomsday Clock. Here's the solicitation for the comic by Scott Lobdell and Brett Booth that follows their Flash Forward series.
In order to save his children and the multiverse itself, Wally West makes the ultimate sacrifice, taking his place in the Moebius Chair. Unbeknownst to him, the chair is packing a little extra power, having been imbued with the godlike powers of Dr. Manhattan! Now armed with infinite knowledge – and the powers of a god – Wally West can see the past, present and future of the DC Universe all at once.

…Including what needs to be changed.
With the very first issue of Flash Forward, Bleeding Cool was noting that the Mobius Chair needed a host and that it would be typical DC Comics irony to take the fastest man alive and make him sit down. And whether or not it would be Brainiac or not. But how did the power of Dr Manhattan get in there?
It happened in Justice League #50 back in 2016. After the events of the Darkseid War, Owlman took control of it for a short time, taking Grid with him inside of the chair. With the Mobius Chair now occupied by Owlman and Grid, after getting a crash course from Metron.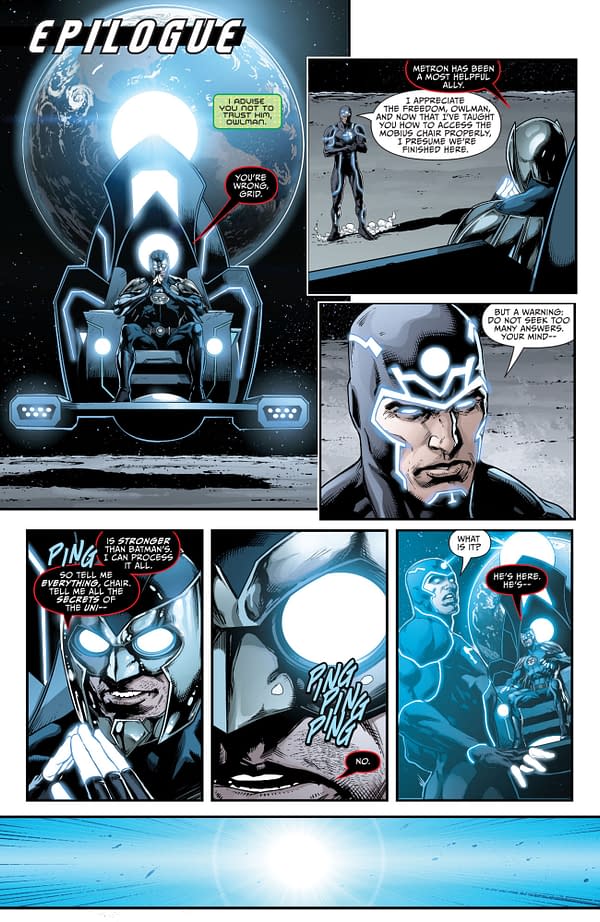 Only for everyone to be vaporised and Mobius Chair to be left.
DC Rebirth #1 confirmed that blue flash had to be Dr Manhattan. His power has somehow ended up in the Mobius Chair. And now, in Flash Forward, possessed by Wally West.
I wonder what Geoff Johns' original plan actually was? And also what DC Comics is going to have to rename their Free Comic Book Day comic as?
---
---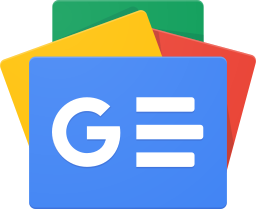 Stay up-to-date and support the site by following Bleeding Cool on Google News today!