I already wrote about the first issue of Batman: The Last Knight On Earth by Scott Snyder and Greg Capullo – especially when combined with a version of the same story in Justice League and DC's Year of The Villain – in which he seems to blame populism for humanity's doom.
In the second issue, it doubles down, looking at how Superman was defeated, not by Lex Luthor directly, but by populism. And it feels really like he's doing Brexit here.
Luthor challenging Superman in the wake of a world falling apart and into Doom… spoilers below of course, for Last Knight On Earth #2 – and for Red Hood Outlaw Annual #3 while we're at it.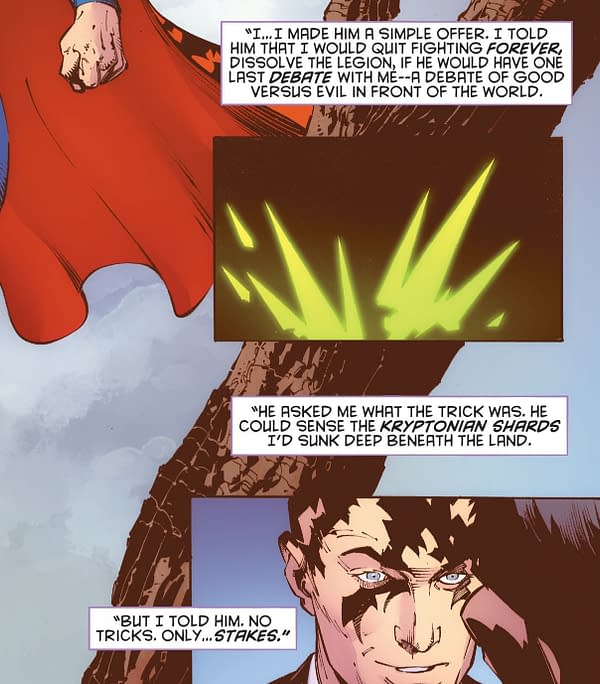 And a full-blown debate on all the issues at the heart of humanity.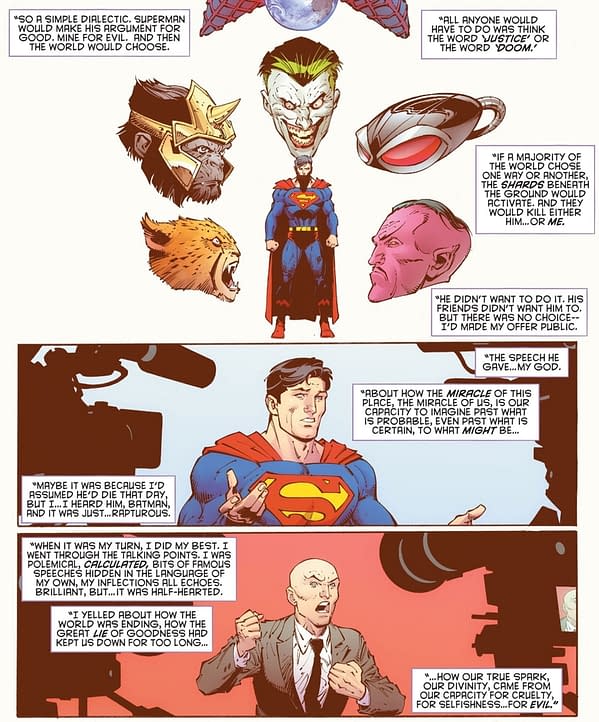 With experts, even Luthor himself, conceding that he had lost. I am reminded that Nigel Farage conceded his Leave argument had lost on Brexit Night and had been arguing for a second referendum on an expected tight margin in favour of Remain.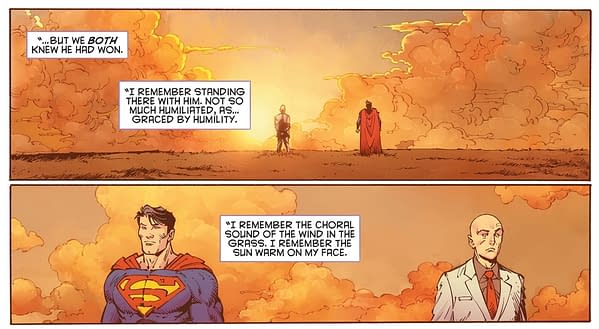 Only for a few hours later…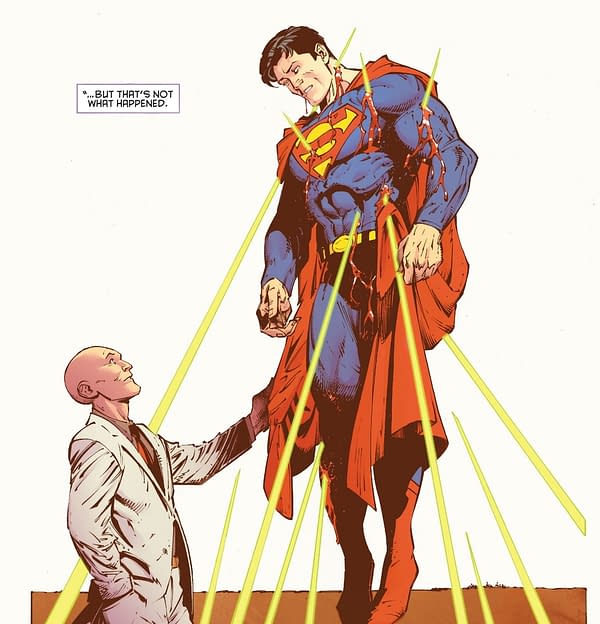 Kalexit? Meanwhile, he's not the only Superman figure to suffer uch a fate today, check out the Red Outlaw Annual #3…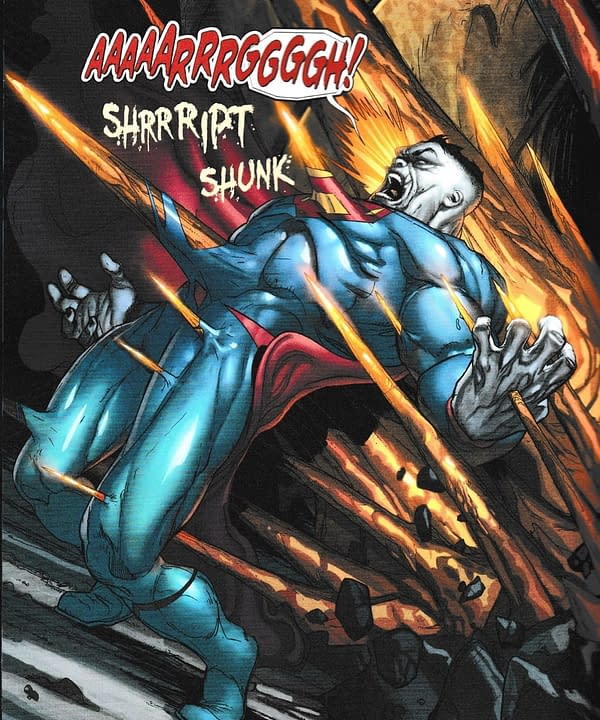 BATMAN LAST KNIGHT ON EARTH #2 (OF 3)
(W) Scott Snyder (A) Jonathan Glapion (A/CA) Greg Capullo
The world has been destroyed, and Batman is on a quest to find out who's responsible. But when villains from his past begin to complicate things for the Dark Knight, he finds an unlikely ally in a place known as "the Plains of Solitude."In Shops: Jul 31, 2019
SRP: $5.99

RED HOOD OUTLAW ANNUAL #3
(W) Scott Lobdell (A) Adam Pollina (CA) Dexter Soy
Missing since the fateful events of issue #25, the story of what happened to Bizarro and Artemis after they were sucked through the quantum doorway can finally be told! Trapped in a strange reality where everyone with metahuman abilities has become normal and ordinary humans now possess powers, up is down, left is right and only a pair of Outlaws can save the day in a world gone mad. Meet strange new foes, and even stranger new allies. Can the Outlaws fix this broken world and still make it back to our world and their mission alongside the Red Hood?In Shops: Jul 31, 2019
SRP: $4.99
Enjoyed this article? Share it!