Kate Pryde Goes Full Juggernaut Meme in Marauders #2 (Spoilers)
"I'm The Juggernaut Bitch!" is a popular phrase often associated with the character, The Juggernaut from the X-Men. The phrase stems from a parody video of the original X-Men Animated Series created in 2005 by Randy Hayes and Xavier Nazario of My Way Entertainment. The original animation depicted a fight between Lilandra and the X-Men with Cain Marko, the Juggernaut, overdubbed with repeat profanity, the most repeated phrase being "I'm The Juggernaut Bitch!". It became quite the popular meme, was posted to YouTube but was repeatedly withdrawn. Further videos were made, cementing the line in pop culture.
Then when the movie X-Men: The Last Stand was released, with Vinnie Jones playing Cain Marko, The Juggernaut, the line was used in a fight scene in which the Juggernaut fought Kitty Pryde.
Today in Marauders #2, we get the culmination of the plot over the identity of the new Red King, Red Queen or indeed Red Monarch of the Hellfire Club. The identity of the individual may have been revealed in previous accidental leaks. But it is confirmed with the final page of Marauders #2, which recalls such mutant memes of the past…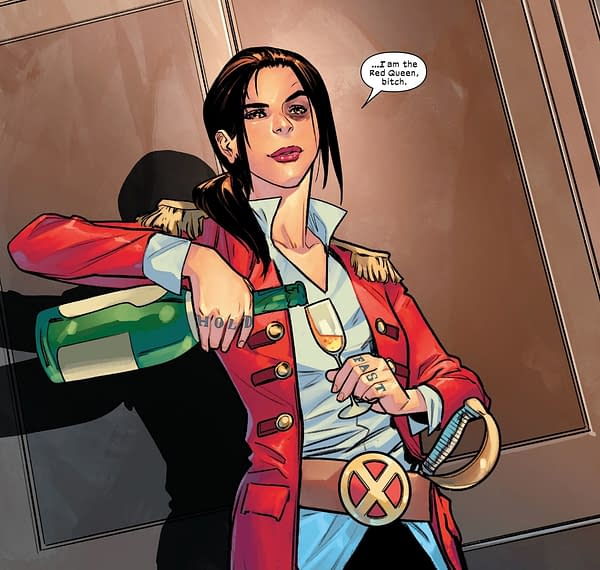 And yes she has permanent tattoos on her hands. As permanent as any ink can be on someone who can just phase them out of course, And to be fair, the cover also gave the identity of the new Red Monarch away fairly obviously…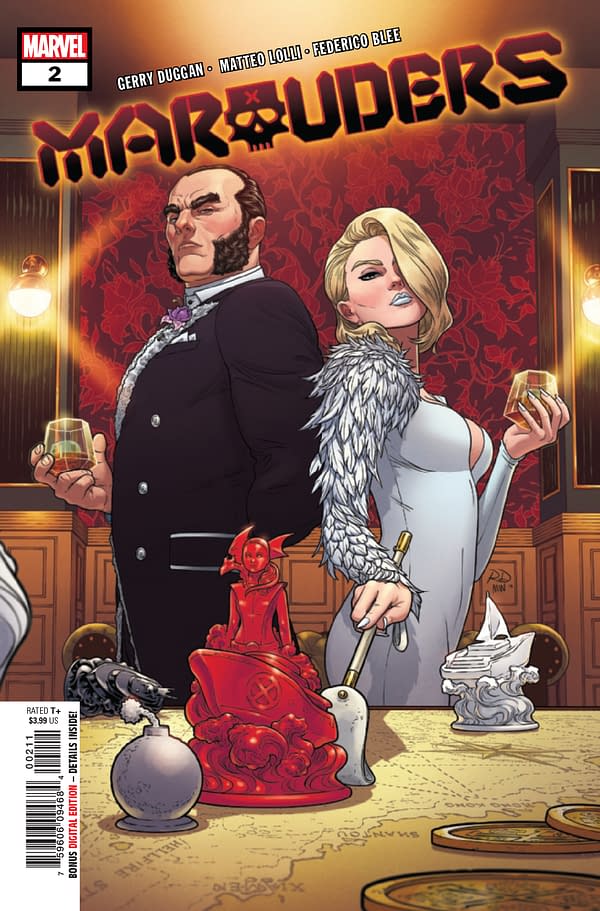 MARAUDERS #2 DX
(W) Gerry Duggan (A) Matteo Lolli (CA) Russell Dauterman
The Hellfire Trading Company has control of Mutant trade on the seas… but that doesn't mean its Inner Circle is done stabbing one another in the back. As Captain Pryde and her Marauders sail on, the real cutthroats are back home…
Rated T+In Shops: Nov 20, 2019
SRP: $3.99
For these and more comics semi-spoilers, why not visit a new Reddit group, r/ComicBookSpoilers…