Keanu Reeves to Write New Comic Book BRZRKR From Boom Studios
Last month, Bleeding Cool asked who the very big name was that Boom Studios was getting to write a new comic book series later in 2020. Today, USA Today and Brian Truitt have revealed the answer. It's one Keanu Reeves and the comic book he is writing is called BRZRKR, drawn by Alessandro Vitti.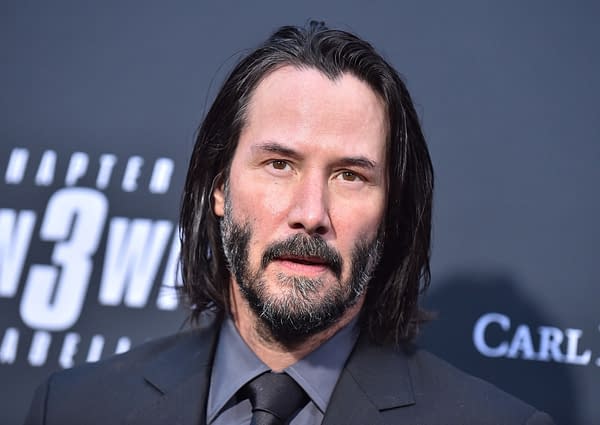 Back in February at ComicsPRO, Boom Studios announced a new TOP SECRET "Must Read" creator-owned series coming this Fall. I've learned:
This isn't a secret launch like James Tynion IV & Michael Dialynas' Wynd, which wasn't traditionally solicited but still broke company records for a creator-owned series.
That means this new series will launch in October and be solicited in Diamond's August Previews.
It is written by one of the biggest names ever in entertainment. That's right, not just comics – and this is their comic book debut. So not Will Smith, or Tom Cruise, but that level.
The name is so big that you can expect this book to become either a feature film, prestige series – or both – very soon. The only question will be who wins the bidding war.
The writer is someone that Boom EIC Matt Gagnon personally brought into the company and it's a series he's deeply involved in.
And now we know. To be published from Boom Studios monthly from October 7th , BRZRKR will be co-written with Matt Kindt (which explains how he got Reeves to give him a cover quote for his Bang comic at Dark Horse).
The action-packed and hyper-violent "BRZRKR" centers on a warrior who looks a lot like a certain beloved actor and has walked a blood-soaked path across the world for centuries. In present day, the Berzerker does dangerous jobs for the U.S. government in exchange for the truth about his existence.

"This character who was born 80,000 years ago, half man, his father's a war god. It's a little fantasy in reality. I had this image in my head of a guy fighting through the ages because of his father's compulsion to violence" but with the pathos of a man "trapped and trying to figure it out."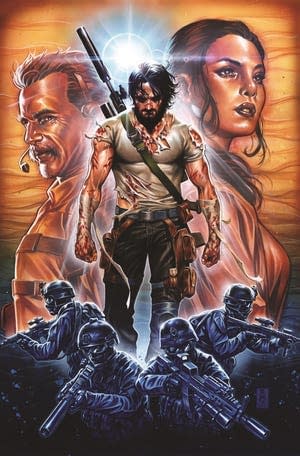 The Berzerker has battled through the ages in places of great war and conflict, yet even though he's immortal in a way, "he has to also hide himself. So he'd pretend to die and then keep moving on" . When readers first meet him, he's "hiding" in the USA and has struck a bargain with authorities: "It's like, 'I'll go do some missions for you and you'll help me figure out who I am and how this has come to be and how maybe I could get released from this.' But then of course there's ulterior motives on both sides." Reeves' character isn't just a stoic buttkicker: The Berzerker sports a good sense of humor, he's a "warm guy" but "world-weary" because of his past. "He's seen a lot," …. the comic explores themes including "the nature of violence, morals, ethics (and) what side do you choose."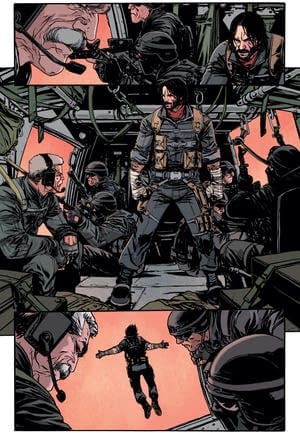 Berzerker's origin story also digs into the fact that he has perfect memory and speaks a ton of languages. "We have hopefully some nice scenes where when they're looking at hieroglyphics, and he's like, 'No, you got that wrong… And there's things like, 'Hey man, I wasn't everywhere. I'm just one guy.' Part of the research that they're doing on him is trying to download all of the knowledge that he has."

"It's like, 'Yeah, I think it would be fun just to see him punch through someone's chest or pull out a rib or rip an arm off,'"…. The Berzerker "can heal to a certain extent, so it's fun to have these kinds of outrageous consequences and still have the character kind of moving forward."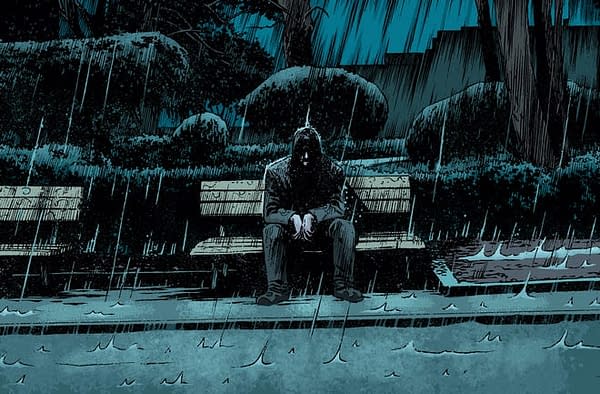 As for Reeves own' comics history in comics,
"You're going to camp so there's like 'Richie Rich' around and then you get a little older and your mom's boyfriend has 'Fabulous Furry Freak Brothers' and some alternative comics. You get into 'Ghost Rider' and you start reading Frank Miller's 'Dark Knight' and your mind is blown… As a young kid, I was like, 'Aw, man, I'd love to play Wolverine,'.. I'd love to play Berzerker! It's a really fun story so if it's not me, hopefully someone can play it."
So… will Dark Horse now try and get him to write the Bill and Ted comic books as well? If only Boom Studios had kept the license another couple of years…