Bleeding Cool's Kickstarter Correspondent, Shawn Demumbrum has lead three Kickstarter campaigns to launch comic books, two successfully funded and one that wasn't. Each week he will point out some of the unique Kickstarter projects that wouldn't normally be published by the big comic book companies, but deserve your attention. Shawn's current project Break the Walls: Stories Inspired by the Songs of the Pixies is also being funded through Kickstarter
Every week, I pick three or four Kickstarter projects to highlight. I only pick projects that are ending in the next two weeks and I give preference to projects that haven't met their funding goals. This week, every Kickstarter project I was interested in had already met it's funding goal. Don't let that stop you from support them though. I can tell you from personal experience that some creators set their funding goals to the bare minimum and that a few hundred dollars count mean the difference between printing 100 copies and 1000 copies or from making a more durable perfect bound comic rather than a saddle stitched one.
Project: Extravagant Traveler
Creator: Jeremy Baum
Concept: "Inspired by the heavy metal magazines of the 70's and 80's, as well as the surrealist storytellers David Lynch and Alejandro Jodorowsky, "Extravagant Traveler" is a fantasy series blending elements of science fiction, fantasy, erotica and surrealism. each issue tells a new, genre-blending tale. Issue number one is about alien abduction and is inspired by the real life research of Dr. John Edward Mack, PhD, former Harvard psychiatrist and author of such books as "Passport to the Cosmos" and "Abduction"."
Fundraising for: "Funds will be used for printing copies to be sold/promoted at festivals such as SPX. as well as being sold through my store online at www.madbaumer37.bigcartel.com"
Sweet spot: Pledge $7 or more. A Copy of "Extravagant Traveler" issue #1
Cool Zone: Pledge $45 or more. A Copy of "Extravagant Traveler" issue #1 A Copy EACH of my 8 other comic books making a total of 9 comics.
Tipping point: Uniqely styled science fiction stories influenced by Heavy Metal magazine.
So far: $850 of $750 with 5 days to go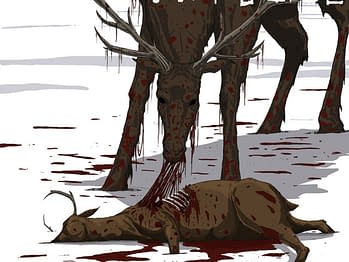 Project: The Merciful
Concept: "Merciful is a comic book series set in our grim, but not too distant future. It chronicles an ensemble of characters that are struggling to do what they think is right while the world is crumbling around them."
Fundraising for: "Paying for the artist."
Sweet spot: Pledge $35 or more. A copy of the printed first issue upon publication. A PDF copy of the first issue and prologue.
Cool Zone: Pledge $150 or more. At this level you get one signed copy of the book, one signed piece of original art, and your likeness drawn into a mass death scene.
Tipping point: Giant pigs and a world wide sickness.
So far: $6,879 of $5,000 with 7 days to go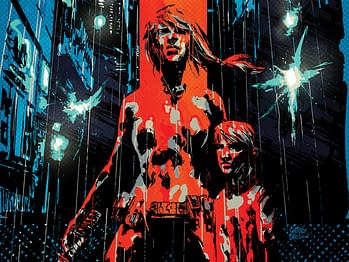 Project: Golem
Creator: Hilary Goldstein, Giovanni P. Timpano, Laura Schumacher and Garry Brown
Concept: "A four-issue miniseries about a mother with a samurai sword, her six-year-old son, and the hunt for the man who ruined their lives."
Fundraising for: "The base goal of this Kickstarter is $8000, which covers the cost for the artist, colorist, and the covers. If we can manage that, we'll be able to produce all four issues and collect it into a trade."
Sweet spot: Pledge $30 or more. EXCLUSIVE KICKSTARTER TRADE PAPERBACK with writer notes and bonus art not available in any future editions. This version is ONLY AVAILABLE here on Kickstarter (Note: You can get this book with higher rewards as well.) PLUS: PDF of the complete mini-series, eBook short story prequel, and special thanks in the book and on the site.
Cool Zone: Pledge $60 or more. a sketch from artist Giovanni P. Timpano. PLUS: Kickstarter exclusive signed TPB, PDF of the complete mini-series, eBook short story prequel, and special thanks on the site and in the book.Tipping point: Inspiration true war story.
Tipping Point: I'm judging the book by it's cover and I really like the cover.
So far: $10,992 of $8,000 with 5 days to go
Enjoyed this article? Share it!