Kickstarting: Me And My Misc Anthology
Martin Simpson writes,
I've produced a few short comic stories over the past few years. A few were published here and there and a couple of them won an award. So, I decided I would have a go at pitching a graphic novel to a major comic book publisher (sorry, can't say who at the mo), and they actually went for it!
I couldn't believe it!
This project is currently under development right now. 'Great!' I thought, but then it dawned on me… nobody in comics has ever heard of me or my work.
You see, I've been a freelance illustrator for over eight years now, doing all kinds of work… a lot of children's book illustration, editorial stuff, even a few album covers, but I am barely known at all for my comic work.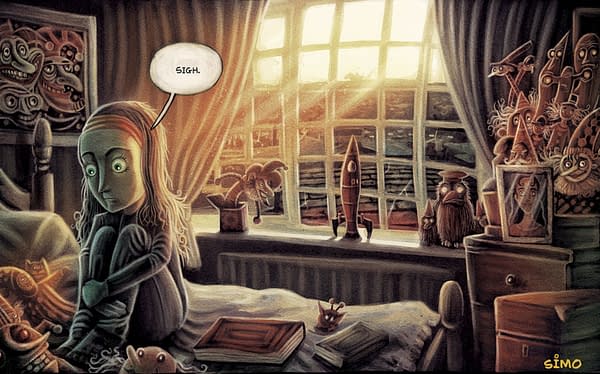 So, how could I start to change this before my debut book comes out to an expectant audience of zero?
Well… Hopefully… 'Misc Anthology' is a start!
This project, which is currently running on Kickstarter, is a fifty-two page collection of seven of my short comic book stories. If you're in the market for post-apocalyptic nomads, bizarre carnivals, Victorian era madness, gothic nightmares and dark comedy then look no further!
Here are a few choice pages for your eyeballs…
'And why Kickstarter' you cry? Well… I've never tested my comic book work on a larger audience. Simply, I wanted to see if anyone liked it enough to part with hard earned cash! Plus, it's great promotion, not to mention the financial advantages of getting your printing costs funded for you!
I'm very early on into my campaign and things are moving along nicely but I'm not there yet! If you like the look of 'Misc' please visit Kickstarter and take a gander.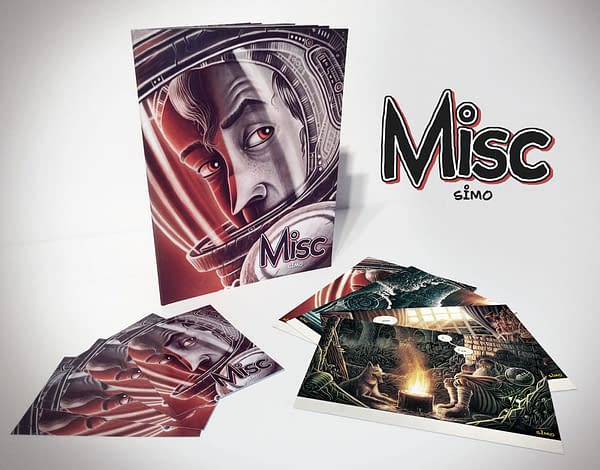 As a special offer for any Bleeding Cool readers who back 'Misc' for the PRINT-SET OPTION and above, simply message me the code: KSMISC and receive an exclusive extra print!
KICKSTARTER LINK: https://www.kickstarter.com/projects/2075925923/misc-anthology
MY WEBSITE: http://martinsillustration.com/