Kindred Knows Who's Name Peter Parker Cries at Night – Amazing Spider-Man #30 Spoilers
Kindred, as seen in recent Amazing Spider-Man comics by Nick Spencer and Ryan Ottley, once upon a time, was a human who died and went to hell. He became a demon and climbed the ranks of hell. He began torturing Mysterio in hell, and seemed to possess a mutual familiarity with Peter Parker, Spider-Man, referring to him as "Pete".
Kindred resurrected Beck under his control, though Mysterio forgot about this, and tried to recruit the Spider-Totem without success.
Peter Parker had a vision of Mary Jane dying at the hands of Kindred, and also saw Kindred talking to Mysterio – Kindred killed Mysterio again rather than let Petr Parker hear his real identity. And telling Parker that he was to be tormented for something he'd done. And reveals that he will do it through the family of Spider-people.
As a result, there has been a lot of speculation as to who Kindred is. My favourite theories are that he is the part of Spider-Man who died at the hands of Mephisto in One More Day. Some suggest Uncle Ben.
In today's Amazing Spider-Man #30, we get more clues, as Kindred has captured and imprisoned Norman Osborn – even as Norman Osborn is Carnagized elsewhere in the issue.
AMAZING SPIDER-MAN #30 AC
(W) Nick Spencer (A/CA) Ryan Ottley
ABSOLUTE CARNAGE TIE-IN!
• Spider-Man has been a huge part of ABSOLUTE CARNAGE, but this is when his part gets REALLY crazy…
• Only Spider-Man stands between Carnage at his scariest ever and young Dylan Brock.
• There is so much more to it, but WE DO NOT WANT TO SPOIL IT! Rated TIn Shops: Sep 25, 2019 SRP: $3.99
Yeah, yeah, yeah, Anyway, Kindred is not only obsessed by Norman Osborn, he reveals something about Peter…

That he still calls out Gwen Stacy's name when he sleeps. So. Who is Kindred? Place your bets in the comments…
---
---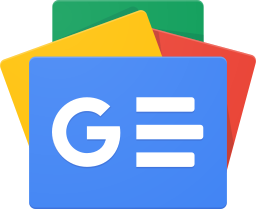 Stay up-to-date and support the site by following Bleeding Cool on Google News today!