[rwp_box_recap id="0"]
There are a lot of terrible things to get frustrated about in the world, so I will be as kind as possible in this review of The Witcher: of Flesh and Flame from Dark Horse Comics.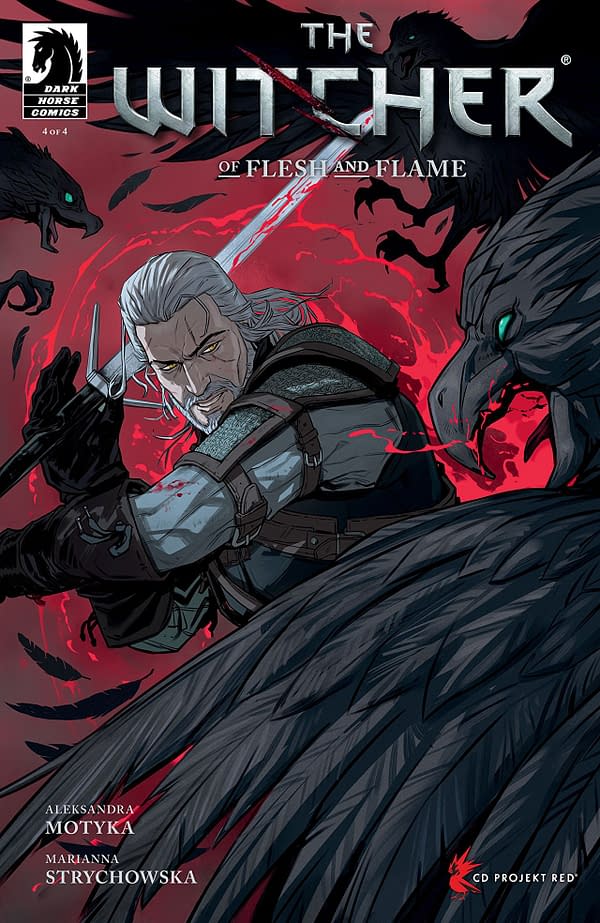 If this were my introduction to Geralt of Rivia, his pal Dandelion, and the incredibly rich and wonderful world that surrounds them, I would most likely pass on exploring that world any further. The universe of The Witcher, as put forward here, is pretty lackluster and dull.
The plot is serviceable enough, with plenty of magic. monsters, and mayhem, but it's also largely predictable, with some nonsensical plot jumps that would have worked with just the tiniest bit of effort. Aleksandra Mityka's story ambles along, without much pulse and very clunky pacing.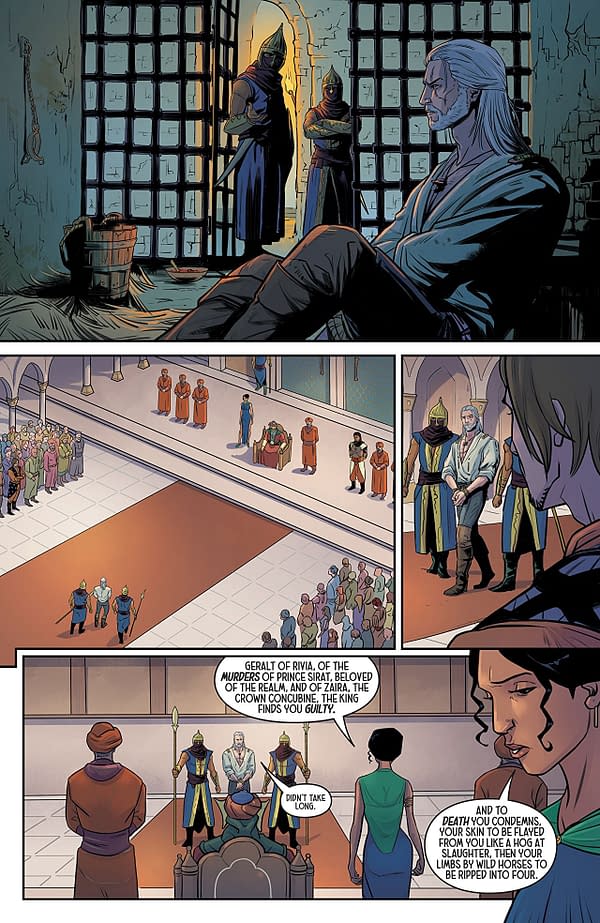 The already numb pacing isn't helped by Marianna Strychowska's art, which hobbles itself more times than not. The character work is fine enough, and you don't lose track of who each character is, but there is such a lack of energy to the line work that even battle sequences fail to engage.
For a fantasy world, there's very little magic to the backgrounds. One scene, set in a palace, could have been interesting if more than one point of perspective had been used.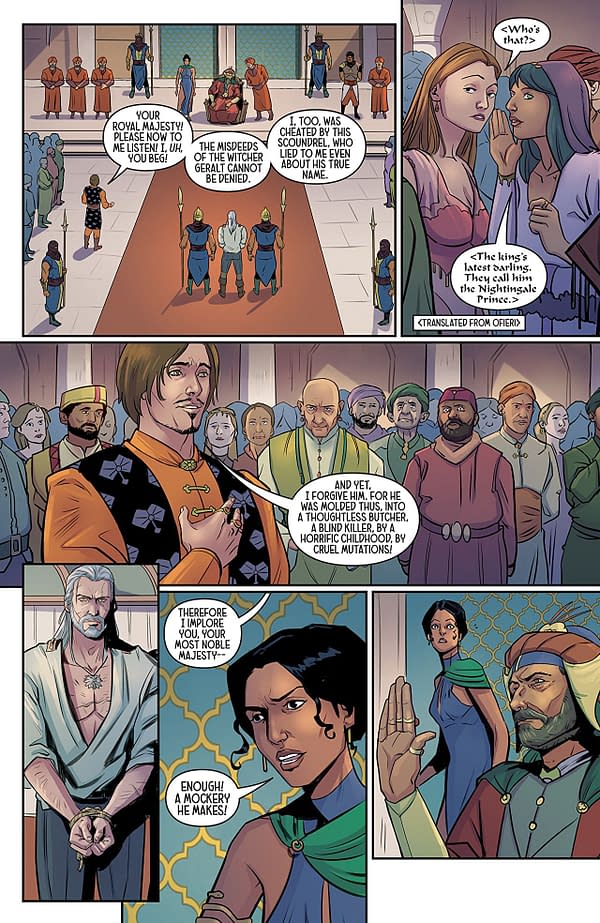 What's to like? If you're already a fan of The Witcher, you may find this a mildly entertaining way to pass 45 minutes- and when I say 45 minutes, I'm being generous, and including issues 1 through 3 in the time spent reading. The cover is pretty cool, too, and Lauren Affe's color work is pretty nice.
Sadly, despite the involvement of CD Projekt Red, The Witcher: of Flesh and Flame feels like little more than a cash grab, which is too bad. This is a world entirely deserving of far better material.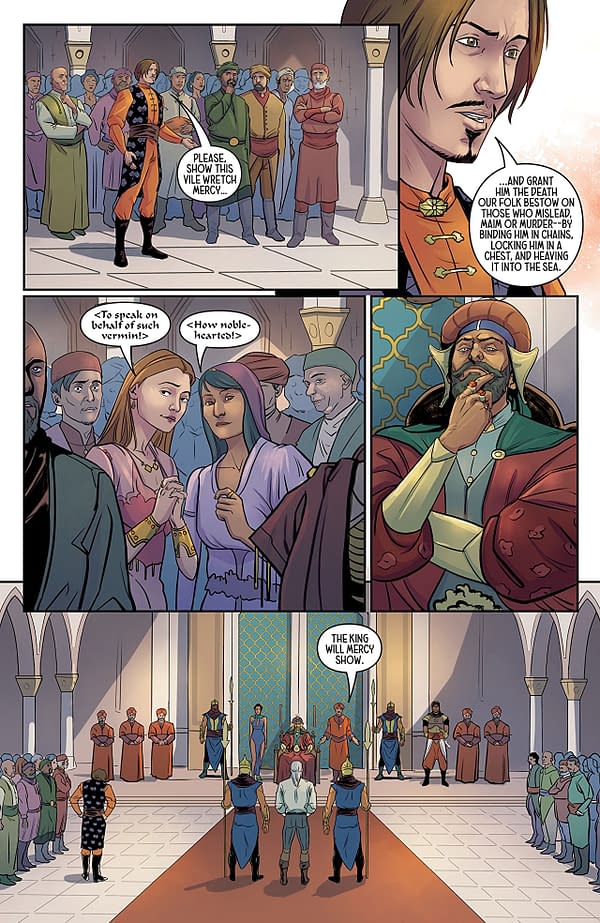 SUMMARY: Script: Aleksandra Mityka; Art: Marianna Strychowska; Colors: Lauren Affe; Letters: Steve Dutro; Editor: Megan Walker; Publisher: Dark Horse Comics; Release Date: April 3, 2019; Cover Price: $3.99; 26 pages.
[rwp-review-ratings id="0"]
[rwp-review-form id="0"]
Enjoyed this article? Share it!