Legion Of X To End After Sins Of Sinister & Before The Fall
Legion Of X #10 will be the final issues of the series, it won't be restarting after Sins Of Sinister. But this may not be the end.
---
Legion Of X #10 by Si Spurrier and Netho Diaz is published today by Marvel Comics. As expected, it leads into Sins Of Sinister and the Nightcrawlers series, also written by Si Spurrier. We also knew that Before The Fall: Sons Of X would feature Legion and others from this series.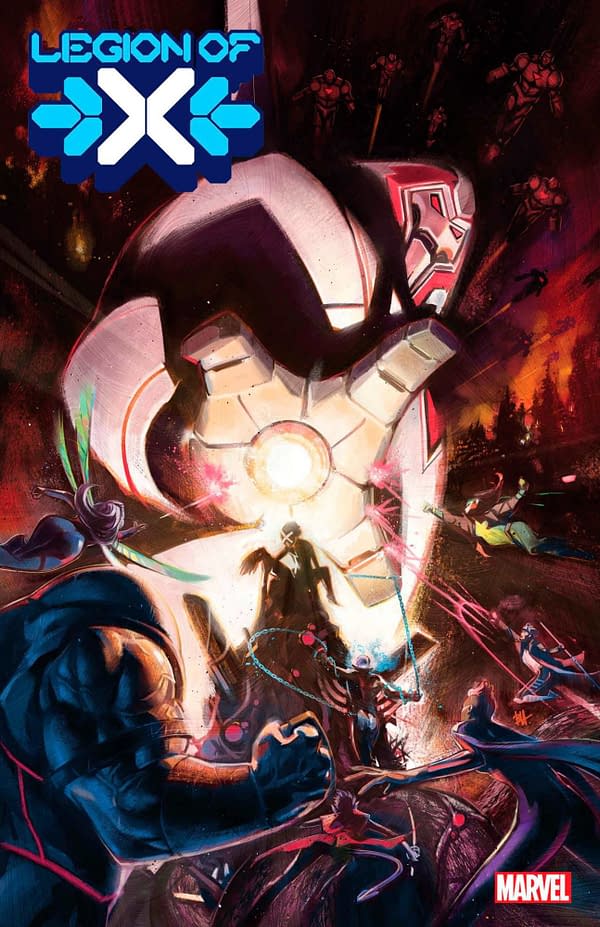 But, in today's Legion Of X #10, Marvel confirms that Sons Of X will be the conclusion of the Legion Of X series.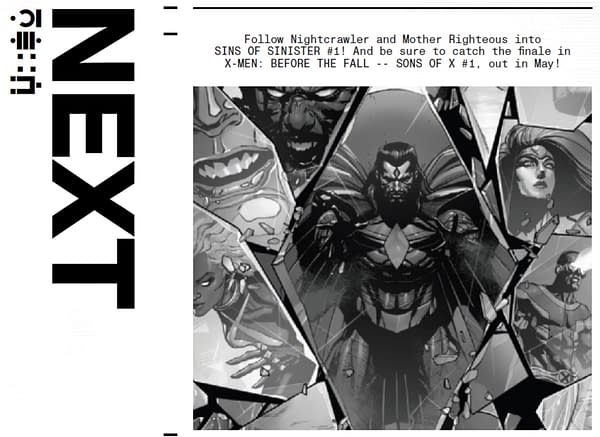 Will that be the same for Immoral X-Men, Marauders and X-Men Red, also inspiring those Before The Fall one-shots?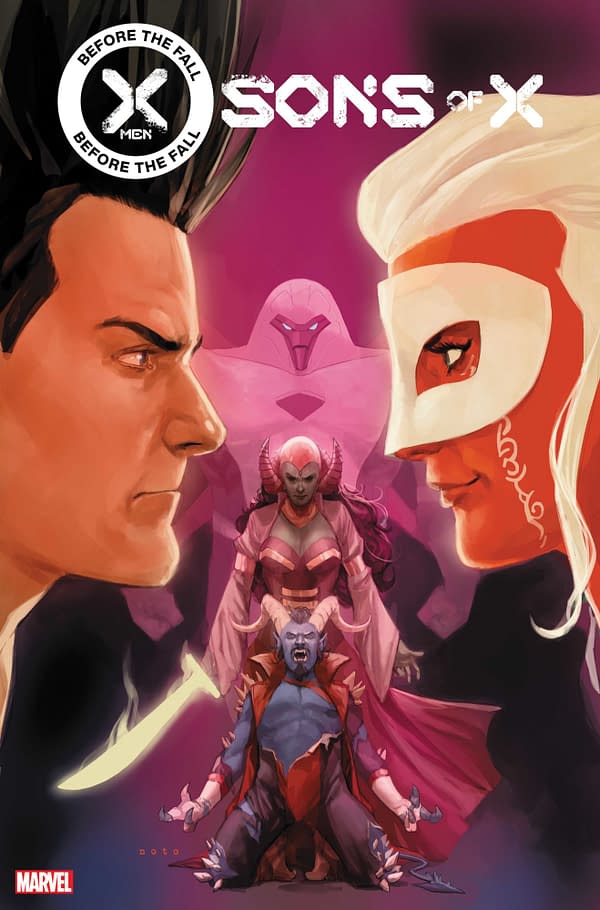 It may also be worth recalling however, that Legion Of X came out of Way Of X, so there may be another "Of X" series from Spurrier to follow and complete the trilogy, unless that's what Fall Of X is…
X-MEN: BEFORE THE FALL – SONS OF X #1
Written by SI SPURRIER
Art and Cover by PHIL NOTO
Witness a battle between two titans of the X-Universe. A man of innumerable personalities and powers vs. the most powerful artificial intelligence in this universe: Legion vs. Nimrod! With Nightcrawler in Orchis' clutches, David Haller and his allies will have to confront the mastermind who destroyed Warlock and nearly took Krakoa with him. But Nightcrawler is not himself… and Legion's allies aren't all they seem to be either. On Sale 5/3
SINS OF SINISTER #1
MARVEL COMICS
NOV220792
(W) Kieron Gillen (A) Lucas Werneck, Various (CA) Leinil Yu
POWERS OF ESSEX! It's the end of the world as we know it, and at least Sinister feels fine. For now. Can that last? Especially when we discover that he really is his own worst enemy… The universe-melting X-event begins here, in a horror timeline that makes Age of Apocalypse look like the X-Men Swimsuit Special. Join Kieron Gillen (IMMORTAL X-MEN, AXE: JUDGMENT DAY) as he kicks off the X-Men crossover Sinister has been planning since the beginning?and is going to have to see through to the bitter end.In Shops: Jan 25, 2023 SRP: $5.99
NIGHTCRAWLERS #1 (OF 3)
MARVEL COMICS
DEC220740
(W) Si Spurrier (A) Paco Medina (CA) Leinil Yu
Ten years into a twisted future, MR SINISTER unleashes his private army of assassins: THE LEGION OF THE NIGHT. Meet WAGNERINE, commanding this killer crew of brainwashed hybrids, each one a genetic mix of NIGHTCRAWLER and another one of Marvel's most murderous mutants! Mysterious forces seek to break Sinister's control over these fatal fanatics – to turn them AGAINST HIM. But who are they? And what are their true motives…? Enter MOTHER RIGHTEOUS… and a meeting of the most powerful players in the Universe…
Rated T+In Shops: Feb 15, 2023 SRP: $3.99
LEGION OF X #10
MARVEL COMICS
Netho Diaz
(W) Si Spurrier (A) Netho Diaz (CA) Ben Harvey
THE LEGION CRUMBLES IN NIMROD'S VENGEFUL HANDS!
Since the Altar's creation, a villain has lurked in what was meant to be Krakoa's safest space. He's done waiting. And so is the Phalanx! David Haller faces his worst nightmares as the Altar comes under attack! Good thing he has Nightcrawler to – wait, Nightcrawler isn't even on Krakoa? He's off in the woods… murdering his friends?! What happened to the Spark – and is there any hope left for Krakoa's peacekeepers?
Rated T+In Shops: Feb 01, 2023 SRP: $3.99