Apocalypse Returns, Legion Vs Nimrod & 4 Sinisters in Before The Fall
Marvel's autumn event, Fall Of X begins with four Before the Fall one-shots as Steve Orlando joiins Al Ewing, Si Spurrier and Kieron Gillen.
---
Here we go. Marvel's autumn event, Fall Of X. Kicking off in May with the first of four Before the Fall one-shots that will "tie up long-simmering plotlines, reintroduce major players, and put all the pieces in place for the dramatic events of the third annual Hellfire Gala." In addition to being the official start of Fall Of X, this year's Hellfire Gala will also reveal the outcome of this year's X-Men Vote, which fans can participate in starting tomorrow. And Steve Orlando joining the Sins Of Sinister writing team of Al Ewing, Si Spurrier and Kieron Gillen.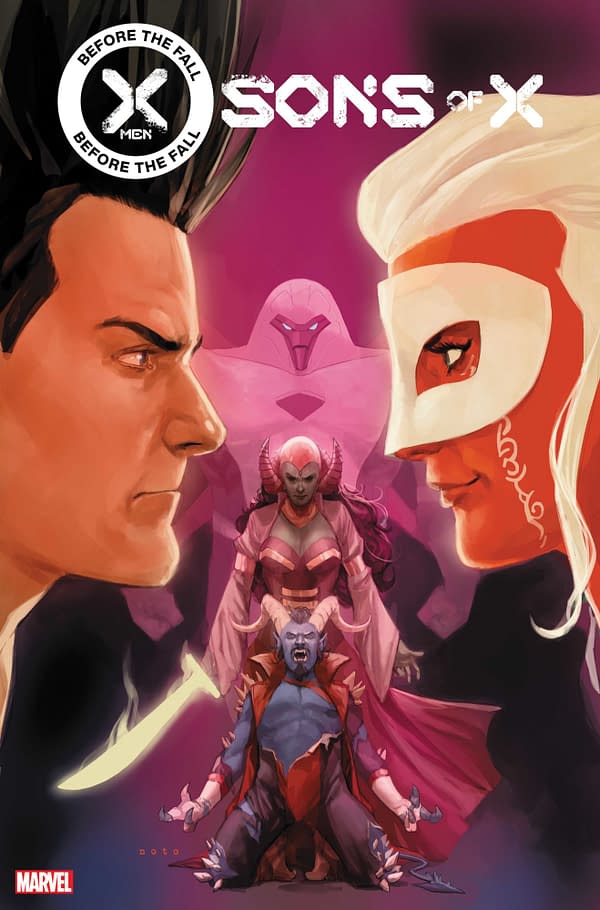 X-MEN: BEFORE THE FALL – SONS OF X #1
Written by SI SPURRIER
Art and Cover by PHIL NOTO
On Sale 5/3
Witness a battle between two titans of the X-Universe. A man of innumerable personalities and powers vs. the most powerful artificial intelligence in this universe: Legion vs. Nimrod! With Nightcrawler in Orchis' clutches, David Haller and his allies will have to confront the mastermind who destroyed Warlock and nearly took Krakoa with him. But Nightcrawler is not himself… and Legion's allies aren't all they seem to be either.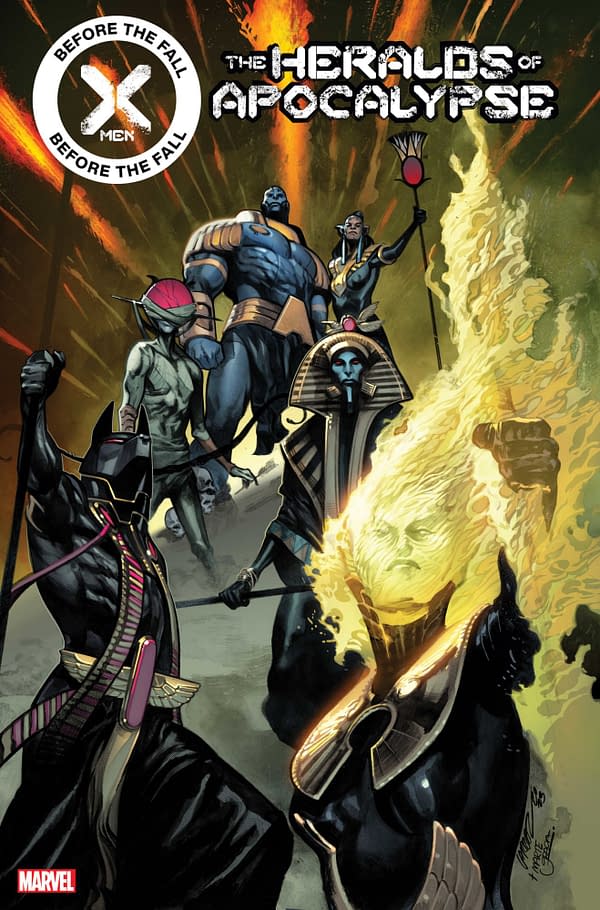 X-MEN: BEFORE THE FALL – HERALDS OF APOCALYPSE #1
Written by AL EWING
Art by LUCA PIZZARI
Cover by PEPE LARRAZ
On Sale June
It's the long-awaited return of Apocalypse. Not seen since the shocking ending of X of Swords, Apocalypse and his family have battled for survival in the harsh land of Amenth. Do they rule over this twisted world or do its demonic inhabitants rule them? And how has Apocalypse felt about the choices the Quiet Council has made in his absence?
X-MEN: BEFORE THE FALL – MUTANT FIRST STRIKE #1
Written by STEVE ORLANDO
Art by VALENTINA PINTI
Cover by DAVID BALDEÓN
On Sale June
It's a mutant mystery for the ages. A deadly mutant attacks an innocent small town but nothing is what it seems. Jean Grey, Cyclops, and Bishop are tasked with a routine mission but as they dig deeper, they uncover a hidden truth that will send shockwaves through mutantkind.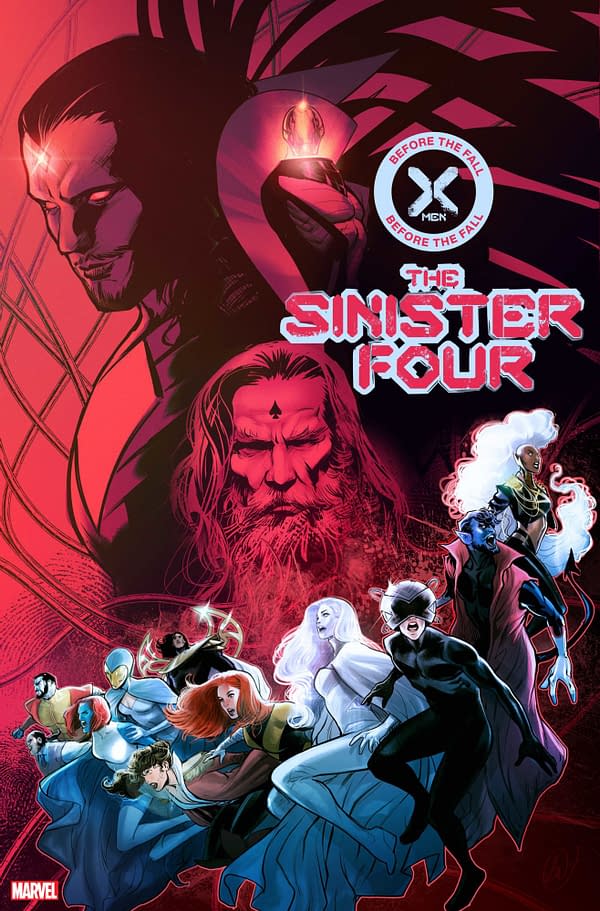 X-MEN: BEFORE THE FALL – SINISTER FOUR #1
Written by KIERON GILLEN
Art by PACO MEDINA
Cover by LUCAS WERNECK
On Sale July
And four Sinisters plot their next move in X-MEN: BEFORE THE FALL – SINISTER FOUR #1, written by Kieron Gillen and drawn by Paco Medina. In the aftermath of SINS OF SINISTER, all four Sinisters have been unmasked. They've gotten a taste of universal control but their true plans for mutantkind are just beginning…