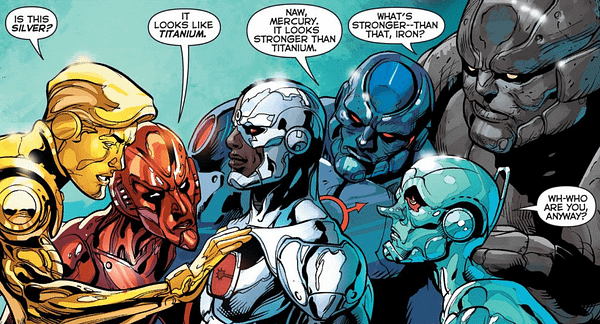 In January, announced in USA Today, DC Comics are launching a number of new series, not what we previously referred to as "Big October".
And as well as Swamp Thing, Len Wein is writing a new Metal Men series.
They've turned up in Justice League (above) and related series. We look forward to discovering if these will be new, or old Metal Men…
Keep checking back at #DCJanuary.
Enjoyed this article? Share it!