LibraryCon Encourages Libraries to Run Their Own Comic Cons
Yesterday's recent LibraryCon Live!, a live streaming event from Library Journal and School Library Journal was an attempt at a deeper look into the diverse world of comics in libraries. A virtual convention with comic book publishers, creators and bloggers all working together to promote literacy and storytelling through comics. Here's how it looked on the screen.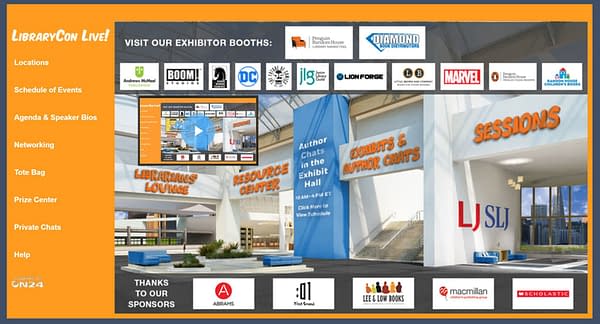 The menu helped navigate the 'convention floor' with a series of talks and sessions and an 'exhibit hall.' These granted resources for librarians that filled them in on what the show believes comics and graphic novels can offer them. Including the chance to chat with representatives and authors through this feature and meet other librarians. Convention 'swag' was offered such as downloadable comic samplers and print out posters.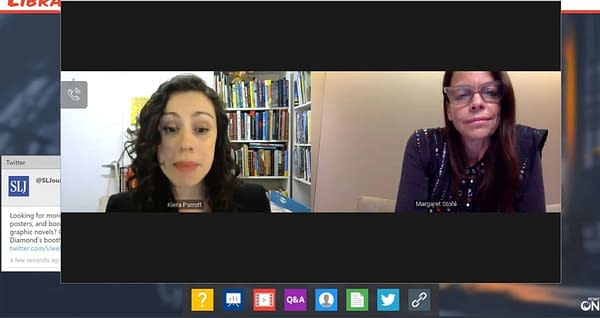 I managed to make it to all of the sessions, which ranged in topic from children's books to fan faves. These featured Q&As at the end of each for real interaction with the people speaking. What was of real interest though was a fascinating piece to get more people in the library: Hosting Your Own Comic Con-Style Library Event.
Through this event, several libraries gave their own set pieces on how to propose, organize and successfully host mini-conventions. This included help with budgeting, making plans and most importantly, reaching out to the community. Evolving the outreach in this manner is an important aspect to libraries and they've risen to the challenge by embracing this culture.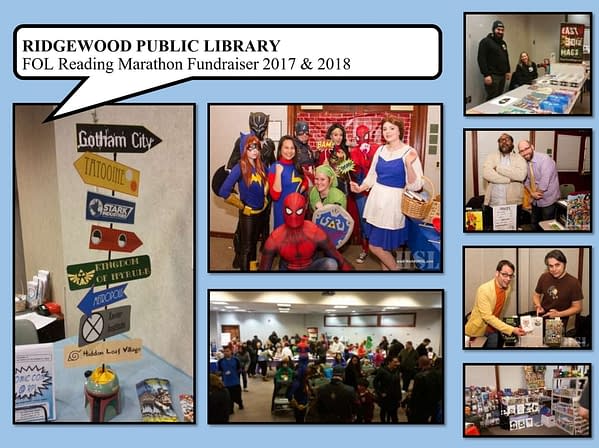 All of the sessions also offered their slides and PDFs shown as downloads to anyone who participated. One piece by Scholastic Grafix had an expansive section on Children and Teens, that detailed how stocking and reading graphic novels can help readers of all skill levels, and languages, enjoy reading.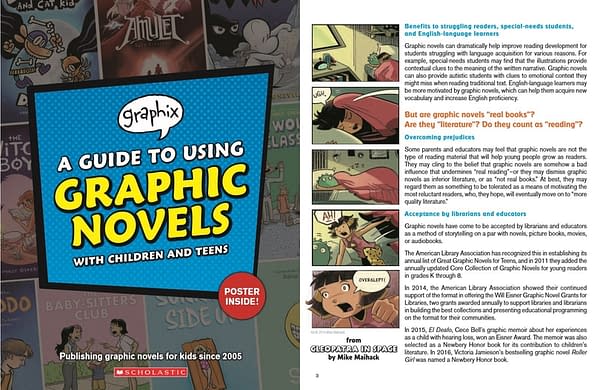 The Exhibit Hall was crowded with opportunities to look over books on offer and material to inform and guide librarians. Publishers such as Marvel, DC, Image, Penguin Random House and Dark Horse showed off their latest material made for children and young adults.
The chats were full of people talking to the various creators with focused sessions. Creators like Amy Chu of Poison Ivy and Jeremy Whitley of Unstoppable Wasp, made time to speak about the industry.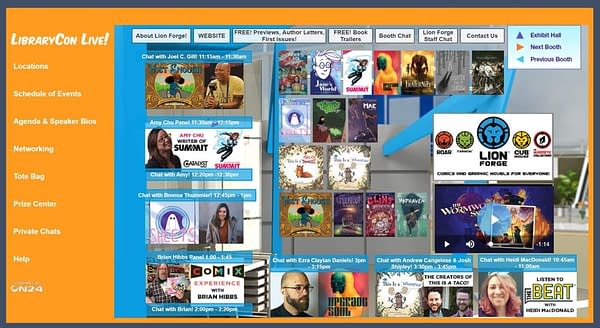 In fifteen years of attending comic cons, I could not believe that one day I could sit in my office, surrounded by creature comforts, yet still interact with such creators in the same way, learning more about their ability to shape and improve communities and the kids living in them. This was a valuable experience, not just for librarians, but anyone into comic books.