Live From The Fear Itself Panel At San Diego Comic Con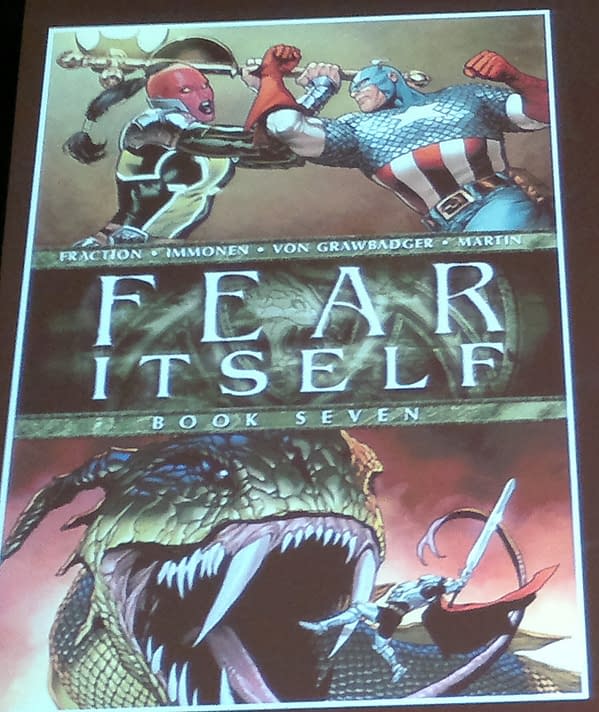 The cover to Fear Itself #6, folks. Thor going toe to toe with a certain serpent… who of course does not have toes.
After Fear Itself comes Battle Scars… with lots of vampire action. And lots of after effects of the culmination of Fear Itself. And check for the big difference between this and the official image, apparently. I know I will. …with a new unseen character, in a series by Matt Fraction, Chris Yost, Cullen Bunn and Scott Eaton…
Then we have Shattered Heroes one shots in a similar vein. Here's the covers to Shattered Heroes: Thor and Shattered Heroes: Captain America.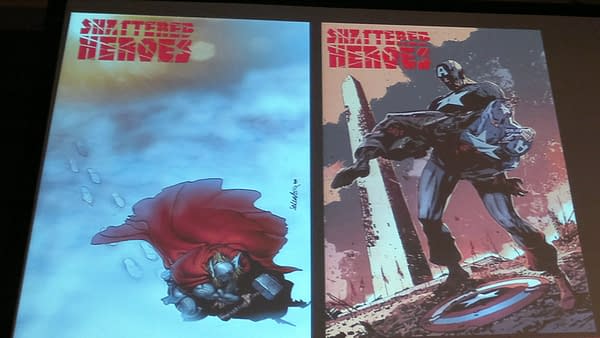 Updating…