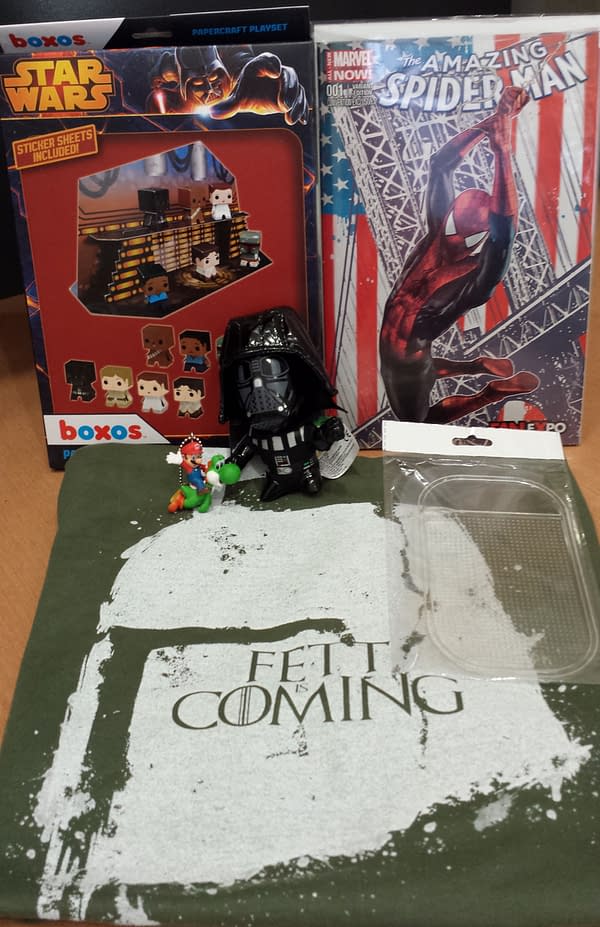 Two days ago, Bleeding Cool ran the news that Loot Crate were telling comic book publishers that they were ordering 150,000-180,000 of a variant cover of Rocket Raccoon #1 to send in their monthly subscription blind boxes to fans across the US, which may go some way to explaining the 300,000+ pre orders that Marvel have received for the new comic. We also noted that Loot Crate told publishers this was carried out through Diamond Comic Distributors, which means the resulting orders will show up on the monthly charts.
Well, it might also go some way to explaining some of the reported 700,000 pre-orders of Amazing Spider-Man. That the many subscribers to Loot Crate rival Nerd Block received the Fan Expo variant cover of that issue in their blind box as well.
I guess we'll be seeing a lot more of this in the months to come.
[youtube]https://www.youtube.com/watch?v=mzSsy4RdDtU[/youtube]
UPDATE: An earlier version of this story mixed up Loot Crate and Nerd Block. Apologies.
Enjoyed this article? Share it!