Posted in: Comics, Comics Publishers | Tagged: comics solicitations, Erica Schultz, indie Comics, indie publisher, machine girl, red 5
---
Machine Girl Returns With New Series From Red 5 Comics This Fall
Red 5 Comics has operated under the radar of the mainstream comics industry for years. Founded back in 2007, the company enjoyed early success with Neozoic, an alternate reality story by Paul Ens and the underrated Jae Korim, which envisioned a world where dinosaurs never went extinct and now coexist with humans. The company has consistently put out creator-owned comics in the years following, and now introduces a new arc of their title Machine Girl, with Machine Girl and the Space Invaders. The title, by returning creative team Matts and Sergio Monjes, continues the action-packed adventure series this November.
Here's the never-before-seen cover of the Machine Girl sequel: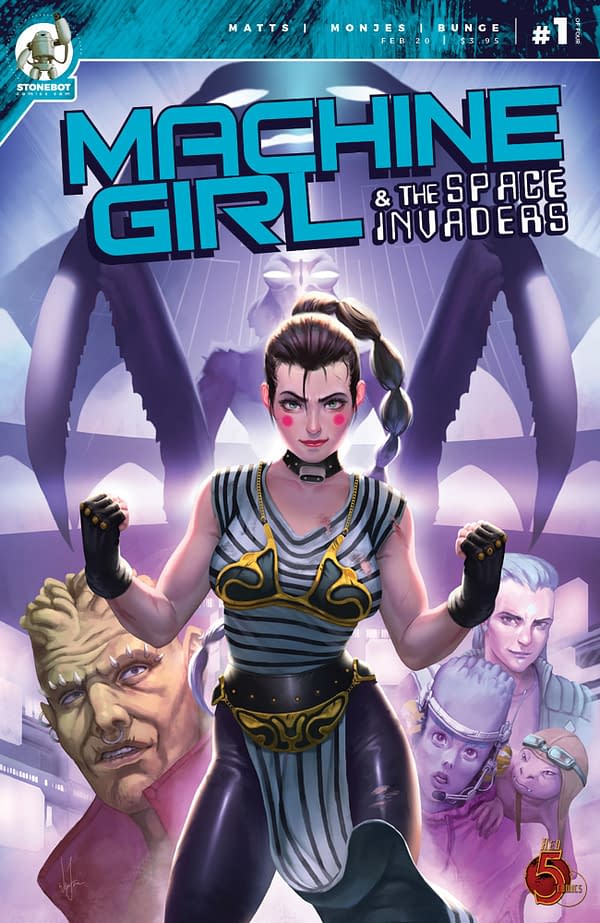 Along with Machine Girl and the Space Invaders, Red 5 will also continue releasing Legacy of Mandrake from Erica Schultz, who is, by my estimation, a writer to follow. Here's their full list of upcoming titles:
RED 5 COMICS NOVEMBER SOLICITATIONS

Angela Della Morte vol. 2 #3
Salvador Sanz (w) · Salvador Sanz (a)
Angela's final battle is here as she seeks revenge on everyone who has controlled her life, no matter what.
FC · 32 page · $3.95
Available in November

Legacy of Mandrake #2
Erica Schultz (w) · Diego Giribaldi, Juan Pablo Massa (a)
After taking over the mantle of the great Mandrake The Magician, Mandy finally has control over her mystical abilities. Her life is great, her confidence is boosting… but something seems off. Why can't she enjoy her new life? Why is it that everything good must come with a price?
FC · 32 page · $3.95
Available in November

Machine Girl and the Space Invaders #1
Matts (w) · Sergio Monjes (a)
Machine Girl is back… in the ring! Not only Megan is (again) proving herself as the best fighter in the Galaxy, but she's now part of a group of Space Pirates! And their latest adventure will lead them to an unexpected treasure, which will set a new course for the team headlong to a race of Space Invaders!
FC · 32 page · $3.95
Available in November

Riptide: Draken #3
Scott Chitwood (w) · Danny Luckert (a)
As the world reacts to the discovery of the Loch Ness Monster, the lake becomes ground zero for media frenzy. But Alex knows where the prehistoric creature has likely gone – the Draken oil platform in the North Sea. Now in a race against time, Hannah tries to learn more about the creature in time to save it.
FC · 32 page · $3.95
Available in November

Butcher Queen: Planet of the Dead #2
Jim Ousley (w) · Ben Sawyer (a)
The full scope of Edvin Ivanoff's sinister plan is revealed, as Syd Kiowa and a mysterious inter-dimensional ally join forces with a clandestine agency to try and stop Earth's complete destruction.
FC · 32 page · $3.95
Available in November
The indie comics industry seems, at times, like a machine made with the express purpose of preventing longevity. It isn't every publisher that can stay indie, and remain consistent. Red 5 Comics has been a champion of independent voices for as long as they've been around, and it looks as if they're sticking it out for the long-run. Machine Girl, and the rest of the above, hit shops in November.
---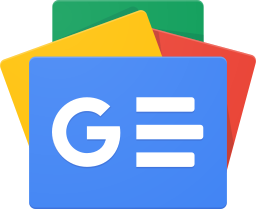 Stay up-to-date and support the site by following Bleeding Cool on Google News today!