Posted in: Comics, san diego comic con | Tagged: groo the wanderer, HRL, mark evanier, sdcc, sergio aragones, stan sakai, Tom Luth
---
The Mark, Sergio, Stan, And Tom Show SDCC Panel: "Fancy Volumes" On The Way For Groo Bleeding Cool's Christine Marquet reports from The Mark, Sergio, Stan, and Tom Show Panel:
This Thursday afternoon,The Mark, Sergio, Stan, and Tom Show panel took place at San Diego Comic-Con 2017. From Sergio's flavorful reminiscing of life early in his career to Mark's spilling his water (which needed attention before the conversation could continue), the trio shared a warm and friendly discussion on their current and upcoming projects while sprinkling stories of their experiences within the comics industry.
With numerous panels to come throughout the convention, the gang (which was absent of "hardest-working man in comics" colorist Tom Luth) was energetic and engaged with a room of longtime followers and diehard fans. Mark seemed to moderate the panel, in that he several times within the first 15 minutes of Sergio's stroll down memory lane asked if Argones if he thought they should begin the panel. The first issue of the latest installment of Groo, Groo: Play of the Gods #1, was just released by Dark Horse comics this month, with the remaining issues coming out in the coming months. This latest series will be followed by a crossover with the world of Tarzan, featuring both Mark and Sergio, which will be followed by a non-Groo, six-issue series, the details of which they could not divulge.
Having worked together for 50 years, it was an unprecedented surprise to hear that Sergio and Mark have only had two fights in the time they've known each other. One was because Sergio drew a pasture of cannibalistic lambs in the background of an illustration, which Mark found inappropriate; the second was similarly due to the crude depiction of farm animals being devoured, this time because Groo was depicted dangling a live cow above his mouth. Sergio and Stan have never been in a fight.
The creators all agreed that the reasoning for there not being a animated series or feature of Groo is because they don't want to give up the creative rights, which seems to be a requirement from most animation studios due to the merchandising potential.
Groo fans can also look forward to a reprinting of the Groo series in its entirety in "fancy volumes," which will feature some added material not part of the originals.
---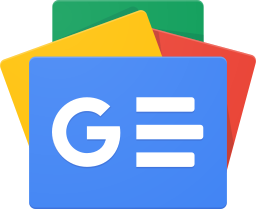 Stay up-to-date and support the site by following Bleeding Cool on Google News today!