Mark Stafford Presents All About The Ink! in London Next Month
Mark Stafford is to curate a new exhinition of modern comics-related artwork at the Bookery Gallerie in London, next month.
---
Mark Stafford is one of our greatest living cartoonists, and in his work I see what I most love about the likes of Robert Crumb, Evan Dorkin, Bob Fingerman, Troy Nixey and Simon Bisley, but he is very much his own thing. Ane next month he is opening All About The Ink! a new exhibition of comic book artwork – some of it his, but mostly many other people – including Rachael Ball, Hunt Emerson, Lucy Sullivan, Bryan Talbot, Krent Able, Ed Pinsent, Sarah Gordon, John Paul Milne, Rob Davis, Jason Atomic, Sean Azzopardi, Oscar Zarate, Fraser Geesin, Kate Charlesworth, Shaky Kane, David Hine, Douglas Noble, Julian Hanshaw, and Jenny Robins. at the Bookery Gallerie, from the 8th of April. Located in Church Street, just north of Marylebone, I'm definitely going to cycle by.
The Bookery Gallerie is proud to present All About The Ink! An exhibition of contemporary cartooning and comics art. The show will be a cavalcade of inky splendour, hanging original works by over 20 cartoonists, alongside digital displays of works in progress, coloured finishes and short films. We hope to communicate the breadth of creativity bubbling away in the medium, with an emphasis on the British small press and overground comics scenes, from autobio to art to abstract, funny to creepy to thrilling, A celebration of the joy of people moving ink and graphite and pigment around on paper, during an age where the screen is conquering every aspect of our creative lives, and AI is reaching for us all with its wonky malformed fingers. From amateurs to veritable ink royalty, it's all on the walls, the beautiful, the beguiling, the wistful and weird.
Especially the weird.
All About The Ink! will launch with drinks and such on Saturday 8th April and conclude with a finissage party on the 6th May, with musicians and performers in attendance. There are plans to host a panel discussion on the state of cartooning and cartoonists during the show's run.
---
---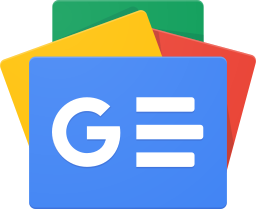 Stay up-to-date and support the site by following Bleeding Cool on Google News today!