Marsha Cooke, Ethan Van Sciver, Comicsgate, and Darwyn Cooke's Legacy
Marsha Cooke is the widow of comic book creator Darwyn Cooke. A prominent a presence at comic conventions, she is forthright in her opinions — and I know from personal experience that it's not the greatest position to be on the wrong side of her.
Recently someone on Twitter claimed that Darwyn would have supported the "ComicsGate" crowd. You know, those who want the content of comic books to be traditional in a way that never actually existed, and not created by people who they seem to wish didn't exist.
Marsha wasn't as sure and pointed this out.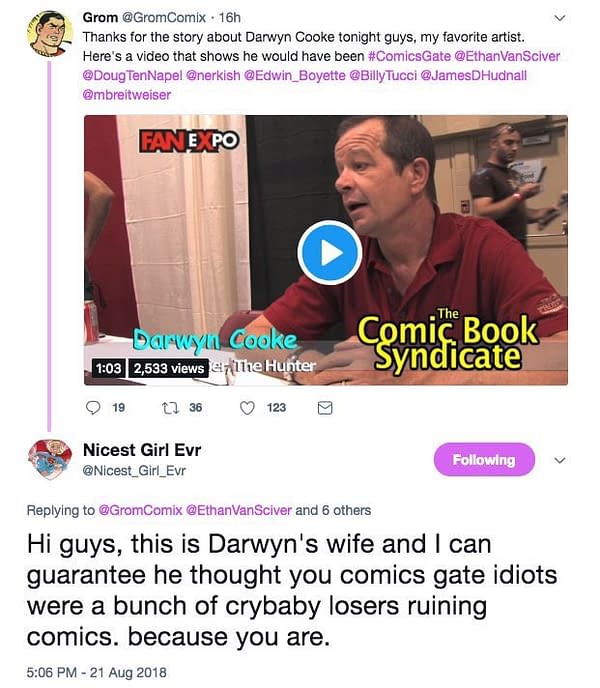 This resulted in a slew of people doubting she was Darwyn's widow, criticising her for getting involved, and making all sorts of accusations regarding her status. Forgive me if I don't include them here; you can search for them if you really want.
Ethan Van Sciver, a controversial creator and leading figure for much of ComicsGate, had his own take on this, which started out relatively neutral:
But others went further, into traditional ComicsGate territory, leading Marsha to ask:
That escalated quickly. And Billy is Billy Tucci, who replied:
So he knows how to apologise… It may be worth noting that Darwyn Cooke wrote and drew this kind of thing — and deliberately drew Wonder Woman so she was taller than Superman.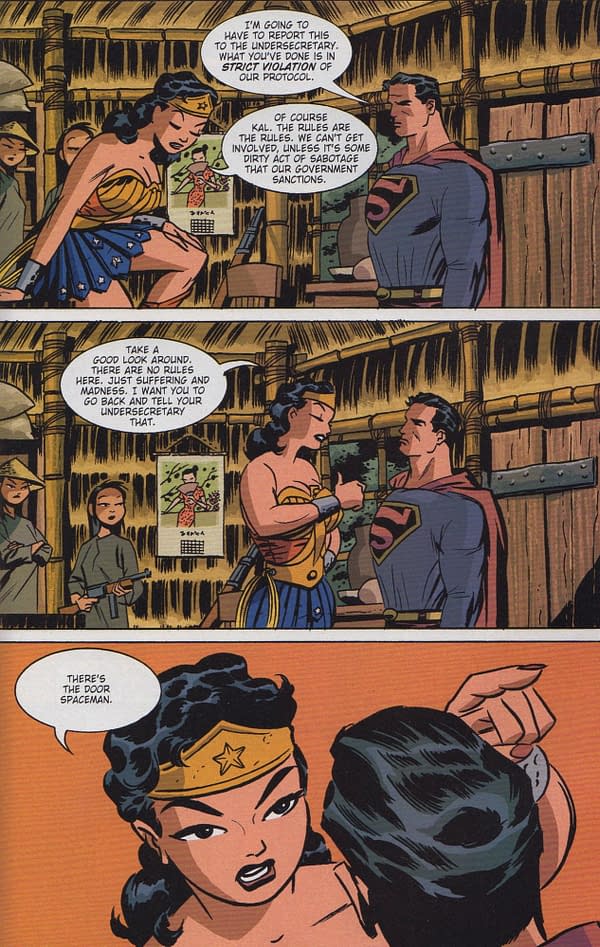 The fuss even brought out some comic book folk who don't comment as much on this sort of thing.
Something seems to have been stirred among the comics industry, when Marsha was the target this time around. But this kind of thing has been happening to so many other more marginalised people for so long now…
I am currently talking with Ethan Van Sciver over other claims. I think this is going to come up.
Update, Aug. 25, 7:10 p.m. CDT: A previous version of this article included an apologetic tweet to Ethan that was inaccurately attributed. This has now been removed. Thanks to Jason for pointing it out.