Marvel Asks What If… Miles Morales was Captain America? in March
Following up on their What If…? tease that wondered What If… Wolverine had four claws instead of three (we see what you're doing there, Marvel), Marvel has revealed details on their plans to launch a new What If…? series starring Miles Morales. The concept is Miles following in the footsteps of heroes other than Spider-Man, starting with Captain America for the first issue in March, which will be written by Cody Ziglar with art by Paco "Funky Cold" Madina and a cover by Sara Pichelli.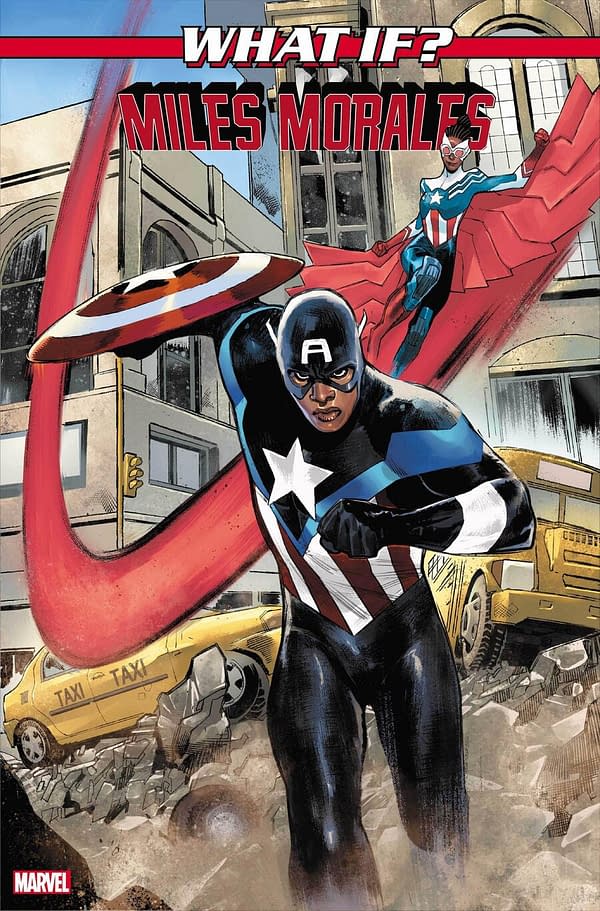 From the press release:
Yesterday, fans got their first glimpse at an exciting alternate version of Wolverine from a reality where Miles Morales took over the mantle! And this March, prepare to see Miles Morales take on the legacy of even more of your favorite Marvel heroes in a new series titled WHAT IF…MILES MORALES.

This new spin on the classic WHAT IF series will explore the Marvel Comics Multiverse and answer the question "What if Miles Morales followed in the footsteps of a Marvel hero other than Spider-Man?" Each issue, all-star creators will introduce the saga of a new version of Miles Morales and it all begins with writer Cody Ziglar, artist Paco Medina, and the friendly neighborhood… CAPTAIN AMERICA!

What if…Miles Morales had never been bitten by a genetically enhanced spider and became Spider-Man? What if instead…the U.S. government recruited, trained, and granted him incredible powers with the Super-Soldier Serum? What makes Miles a hero no matter the circumstances, no matter the reality?!
Ziglar said of the series:
I'm a supreme Miles stan and life-long Cap truther, so being asked to helm the kick off of this What If? series was a dream come true. Simply can't wait for folks to see our boy Miles yeet that shield and how he handles the mantle of Captain America.
Future issues of will show more of Miles as Wolverine (since he has four claws, does that mean he has three dicks?), Thor, the Hulk, and maybe more if it goes beyond four issues. What If… Miles Morales #1 hits stores in March.