Earlier today, Bleeding Cool told you that DC Comics were allowing comic book retailers to sell Batman #50 at midnight on Tuesday the 3rd of July, rather than wait for normal opening hours in Wednesday the 4th of July. And letting retailers sell any and all DC Comics issues out that day as well, including the new Catwoman #1.
Well, now the other shoe has dropped and Marvel are going to let retailers sell Captain America #1 by Ta-Nehisi Coates and Leinil Yu at the same time as well. And all the other Marvel Comics out that week as well. Including the launch of Death Of The Inhumans And Star Wars #50.
Also, you know, it's the Fourth Of July. So there's that.
Will this encourage more retailers to take part and get their employees to stay extra extra late? Will other publishers join in? It's possible.
Here's what else is out from Marvel that day…
ANT-MAN & THE WASP #3
ASTONISHING X-MEN #13
AVENGERS #4
BEN REILLY: SCARLET SPIDER #21
CAPTAIN AMERICA #1
COSMIC GHOST RIDER #1
DEADPOOL #2
DEATH OF INHUMANS #1
DOCTOR STRANGE #3
HUNT FOR WOLVERINE: WEAPON LOST #3
IMMORTAL HULK #2
INFINITY COUNTDOWN: CHAMPIONS #2
MARVEL RISING: SQUIRREL GIRL/MS. MARVEL #1
SPIDER-MAN/DEADPOOL #35
STAR WARS #50
STAR WARS: THE LAST JEDI ADAPTATION #4
TRUE BELIEVERS: FANTASTIC FOUR – THE COMING OF GALACTUS #1
TRUE BELIEVERS: FANTASTIC FOUR – THE WEDDING OF REED & SUE #1
WEAPON X #20
X-MEN: GOLD #31
It's coming up to midnight now, I'm at Shoreditch House and it's all kicking off…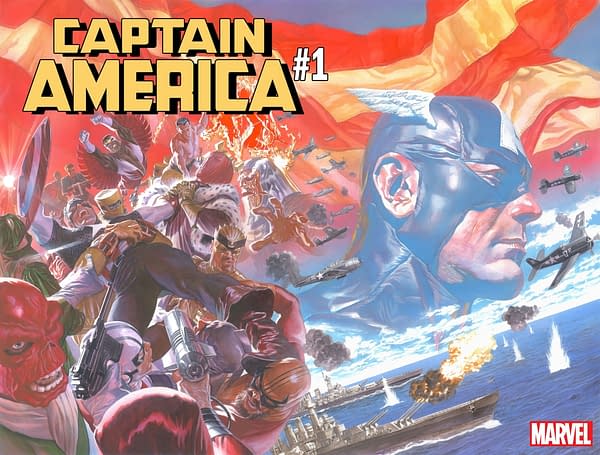 Enjoyed this article? Share it!