Marvel Comics is sending Marvel Comics #1000 back to the presses, to get copies to comic stores as quickly as they can. As a result, the print run has already been set and so today they have warned retailers that they may not get all they order and allocations may occur.
Which may also encourage some retailers to order more than they need, gambling they will be allocated and will get a number closer to what they actually want. We'll see.
The second printing cover will be by Mark Buckingham. Whether that means it will have Miracleman on the second printing cover, as that's the page Buckingham drew for Marvel Comics #1000, I don't know. I'll send him a note and ask…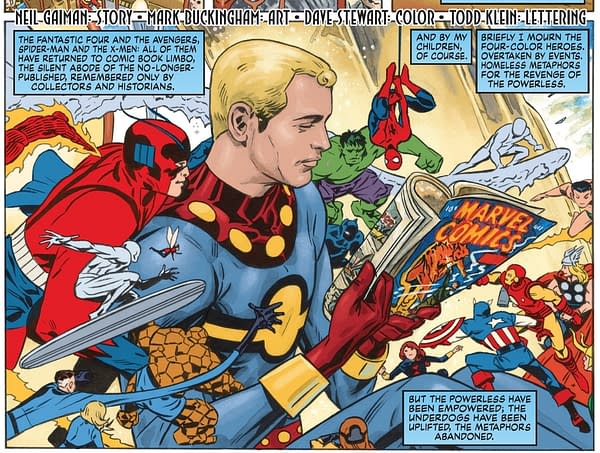 MARVEL COMICS #1000 2ND PTG BUCKINGHAM VAR (JUL198110, FOC 9/9/19)
Enjoyed this article? Share it!