Marvel Comics #1000 Will Be Followed By Marvel Comics #1001
It shouldn; be that much of a surprise – but it is. Marvel Comics #1000, the comic book coming in August from Marvel Comics featuring eighty one-page stories by eighty creative teams all masterminded by Al Ewing has had a tonne of press in recent days ahead of Marvel's August 2019 solicitations. But at the Retailer Diamond Summit in Las Vegas today, it got a little more. With the Marvel retailer presentation showing off #1000.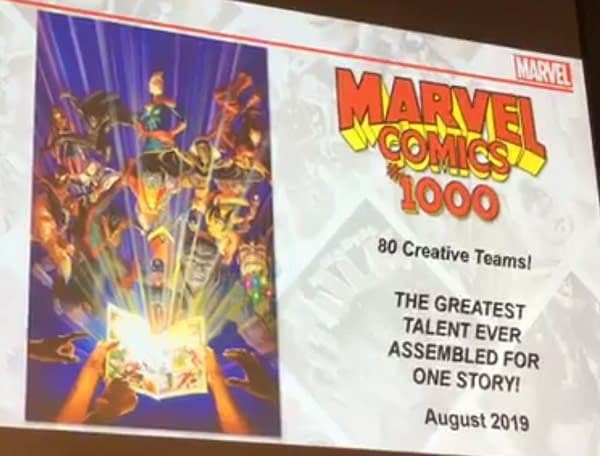 Some variant covers.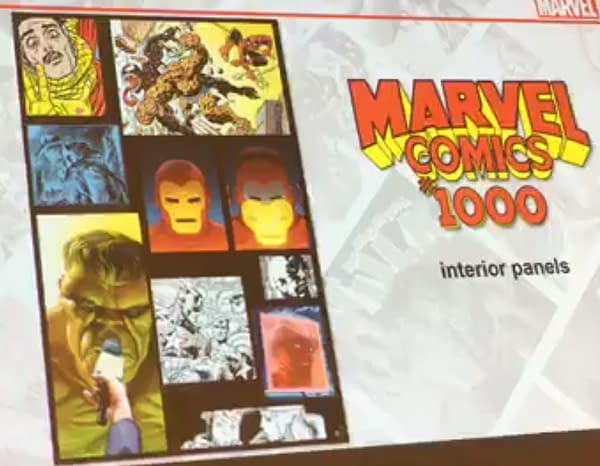 Some internal panels.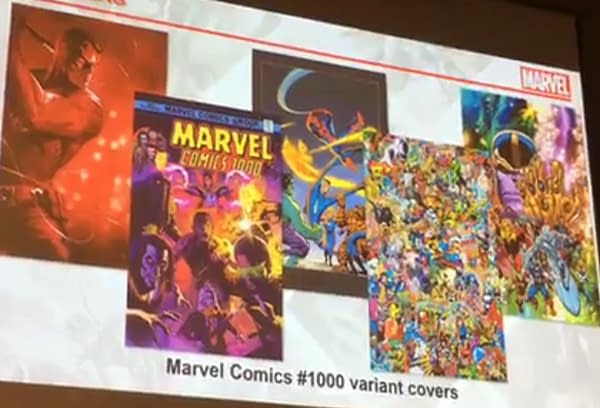 And then the word about what would come next.
Marvel Comics #1001. Of course, it would. September maybe? Or another year?
Announced at the Diamond Retail Summit in Las Vegas, check out the rest of our coverage with this tag. And courtesy of Dennis Barger of Wonderworld Comics, Michigan.