Marvel Comics has announced something 'Skrully' coming in February. With Skrulls now up for the Captain Marvel movie and everyone trying to forget about the Chitauri, looks like it may be playing off that movie for the comic book universe.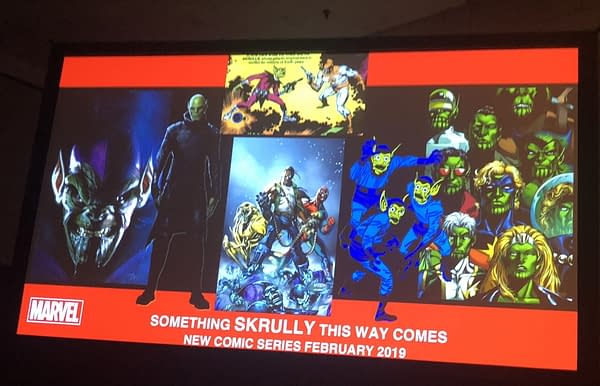 We are live, coming from the Diamond Retailer Breakfast meeting at New York Comic-Con. With Bleeding Cool reporters Hugh Sheridan and Madeline Ricchiuto at the scene, reporting back to Rich Johnston in London. This is how we roll. To read more stories coming out of the meet, use this tag…
Enjoyed this article? Share it!