Today's Marvel Comics Are Even More Full of Doppelgängers [Spoilers]
Two weeks ago, we noticed that everyone in Marvel and DC Comics seemed to be getting doppelgängers in their series. Two weeks later and it is Marvel Comics who are doubling down on that. Expect spoilers for today's Amazing Spider-Man, Daredevil, Mr & Mrs X, and Hunt For Wolverine.
So Daredevil gets a double in Mike Murdoch, his own fictionalised twin brother, recreated thanks to the actions of the Inhuman character Reader.
In Amazing Spider-Man, Peter Parker gets a double of himself thanks to radioactive gubbins, a version created with the Spider-Man powers he now lacks, but without his feeling of responsibility….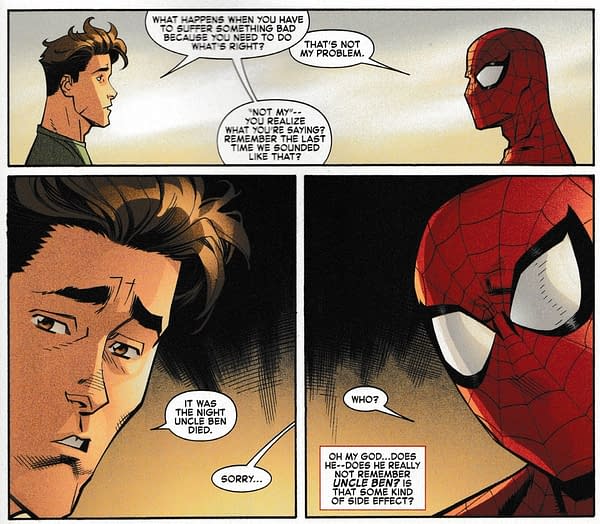 These are ongoing storylines in two of Marvel's major street-level superhero books. It is odd that both stories were signed off given their similarities. While the final page of issue 2 of Mr & Mrs X, opens up the egg that everyone has been after…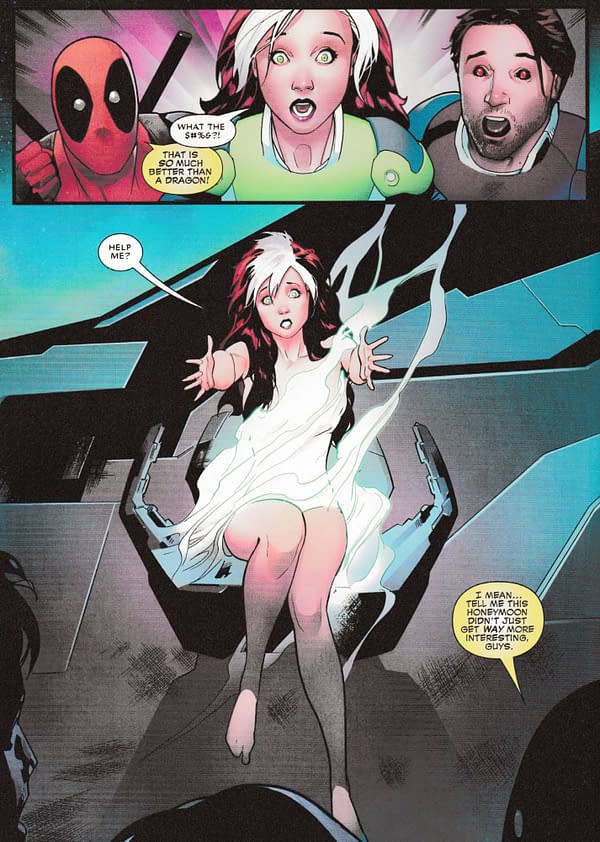 To reveal another Rogue inside. And in Hunt For Wolverine: Mystery in Madripoor, while Psylocke has reverted to her Caucasian self from the pre-'90s, there is still someone else running around in her East Asian body…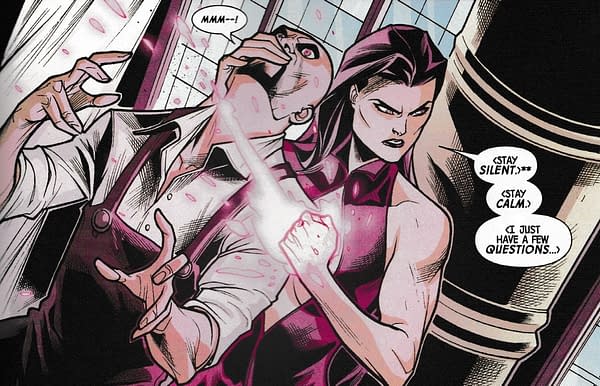 There must be some other plotlines out there that Marvel could try? Maybe everyone turned to the same page of The Book by mistake?
AMAZING SPIDER-MAN #4
(W) Nick Spencer (A/CA) Ryan Ottley
PETER PARKER VS. SPIDER-MAN?!
PETER PARKER & SPIDER-MAN IN THE SAME PLACE AT THE SAME TIME?!
• Things are crazy for Spider-Man. His personal life in turmoil, the giant TRI-SENTINEL returning to attack NYC…
• …and someone is out there impersonating Peter Parker!
• Is it the Chameleon? An LMD? Ultimate Peter Parker making his Marvel U debut? Think again, True Believer! Rated T In Shops: Aug 22, 2018 SRP: $3.99

DAREDEVIL #607
(W) Charles Soule (A/CA) Phil Noto
• Once Matt Murdock's alter-alter ego and fake twin brother, Mike Murdock has been made flesh and blood thanks to the Inhuman Reader.
• But Mike Murdock has motivations of his own, and all the cunning and skill of his "brother" Matt at his disposal to make them come to fruition.
• And things only get worse as Mike zeroes in on the people Matt cares about most!
Rated T+ In Shops: Aug 22, 2018 SRP: $3.99

HUNT FOR WOLVERINE MYSTERY MADRIPOOR #4 (OF 4)
(W) Jim Zub (A) Thony Silas (CA) Giuseppe Camuncoli
ONE OF THE X-MEN IS CHANGED FOREVER!
Past and present clash in final battle on an island of secrets and sin! What darkness lies within Sapphire Styx?
Can a ghost from the past save Psylocke from oblivion?
Parental Advisory In Shops: Aug 22, 2018
SRP: $3.99

MR AND MRS X #2
(W) Kelly Thompson (A) Oscar Bazaldua (CA) Terry Dodson
LOVE & MARRIAGE PART 2!
ROGUE and GAMBIT find themselves tasked with protecting a mysterious package that everyone in the galaxy suddenly seems to want. Why does everyone want this thing and WHAT exactly is it? Perhaps more importantly, is there anything worse than Deadpool crashing your honeymoon? Yes! There is something worse! TECHNET crashing too! Man your battle stations, people — it's absolute honeymoon mayhem! Rated T+ In Shops: Aug 22, 2018