Marvel Confirms A New Hero Debut In Marvel's Voices Pride in June 2023
Three weeks ago, Bleeding Cool ran a scoop that Marvel Comics would be publishing a third Marvel's Voices: Pride #1 for 2023. Now confirmed.
---
Three weeks ago, Bleeding Cool ran the fairly predictable scoop that Marvel Comics would be publishing a third Marvel's Voices: Pride #1 for 2023. And that just like the first two volumes, it would feature the first appearance of a new Marvel superhero, to follow Somnus, Escapade and Morgan Red. and that lead creators the third volume would include Steve Foxe and Stephanie Williams with covers by Amy Reeder, P. Craig Russell, Phil Jimenez, Jan Bazaldua and be published on the 7th of June, 2023. Marvel Comics has now confirmed the lot and more besides. Other than it's now out on the 14th of June, Ah well.
The groundbreaking anthology will continue its tradition of bringing the spirit of Pride Month to your local comic shop with a dazzling and diverse collection of tales, all brought together by an incredible lineup of new and established talent. Now in its third year, MARVEL'S VOICES: PRIDE #1 will proudly spotlight characters from all walks of life and identities in stories ranging from heartfelt to action-packed. In addition to favorites like Black Cat, Hulkling, and Wiccan, this year's one-shot will up the ante with a multitude of exciting character debuts and lead-in stories to upcoming titles! The 2021 and 2022 MARVEL'S VOICES: PRIDE introductions of Somnus and Escapade sent shockwaves through the Marvel Universe before appearing in titles like Marauders and New Mutants. You won't want to miss who's next! Fans from every arc of the rainbow and True Believers everywhere are invited to see the future of Marvel Comics in 2023's MARVEL'S VOICES: PRIDE #1!
Seriously folks, I know Escapade is all that, but more love for Morgan Red!
Get the scoop on an unannounced X-Men title coming later this year, in a story by writer Steve Foxe and artist Rosi Kampe starring Gimmick, the breakout character from 2020's Children of the Atom!
Steve says "Gimmick isn't the only young queer mutant getting some page time in this story. A longtime sleeper fave of mine finally finds love —There's NO WAY you guess which X-book this helps set up…" but also "the solicit doesn't say the new X-series is from Rosi & me, only this particular tale!" Rosi added "Ehehe they're letting me draw gay mutants"
An all-new hero takes on the mantle of "Nightshade" to protect her Chicago community in a rousing tale by writer Stephanie Williams and an exciting new artist!
It seems to be Hector Barros. Williams writes "So guess who got to create a whole new character for Marvel with Hector Barros? Moi I can't wait for you to meet our girl who is doing the legacy character thing a little different. A new Nightshade is coming soon!"
Writer Sarah Gailey makes their Marvel Comics debut with a story starring Black Cat! Join Felicia Hardy at New Orleans Pride where she has a fierce encounter with the Thieves Guild—but this time she's out for more than riches!
Television writer Shadi Petosky (The Sandman) pens her first Marvel Comics story! Wiccan and Hulkling are on a much-needed getaway when the beloved couple finds themselves stranded. Luckily, they befriend an all-new super hero who lends a helping hand!
Shady writes "Woah, cat's is out of the bag — she's writing a Marvel Comics story. It process has NOT been chill. I'm trying to do something kinda of intense but the stakes feel high for a lifelong comics fan. Anyone who knew me in high school knows how bananas emotional getting to write a Marvel story is. I was the activist kid constantly campaigning the IGA to move the comics rack out of the shopping cart stalls."
Author H.E. Edgmon introduces a brand-new symbiote character!
The Marvel Pride variant covers will be revealed later today, probably when I'm watching John Wick Part 4. Oh and Marfel say that they will be annopuncing a new Fall Of X title that will spotlight LGBTQIA+ hero or heroes. Come on Marvel, give me Morgan Red…
MARVEL'S VOICES: PRIDE #1
Written by STEVE FOXE, STEPHANIE WILLIAMS, SARAH GAILEY, SHADI PETOSKY, H.E. EDGMON & MORE!
Art by ROSI KAMPE & MORE
Cover by AMY REEDER
Variant Cover by P. CRAIG RUSSELL
Variant Cover by PHIL JIMENEZ
Variant Cover by JAN BAZALDUA
On Sale 6/14
---
---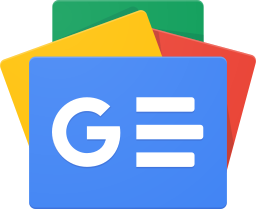 Stay up-to-date and support the site by following Bleeding Cool on Google News today!