Marvel Laments Lack Of Superstar Artists To Drive Sales, A Situation Some Say They Purposely Created
Years from now, people will speak in hushed tones about the Great Marvel Retailer Summit Debacle of 2017, and the series of outrageous headlines that permeated the internet when Marvel allowed website ICv2 to attend a meeting between Marvel and retailers and report the contents of said meetings to the public. The summit has become a wellspring of shocking news stories about things lots of people suspected Marvel probably thought, but nobody expected them to actually say out loud.
Amongst the topics covered have been Marvel's perception that readers don't want any more diversity, talk of creators going to Image, a defense of #1 issues and ten dollar comics, an admission that Marvel views limited series as a "death knell" for comics, the ironic publishing of a Fortune Magazine profile praising Marvel's diversity push on the same day Marvel claimed diversity had stopped selling books, a strategy of not releasing cheaper new trades because it would reduce sales of existing more expensive ones, determination to use rotating artists for super-mega-crossover events to avoid delays, placing the blame on last year's election for their sales slump, the comics internet responding to some of the reports of the summit, a walking back of the original diversity comments, and idea to solve event fatigue by releasing events to prop up other events. And we're just talking about the first day of the summit!
But the retailer summit still giveth life to more salacious stories, with no signs of slowing down. The latest candid Marvel moment came when Editor-in-Chief Axel Alonso revealed his thoughts on artists these days, as reported by ICv2.
There are fewer artists that impact sales than there are writers, Alonso said, and they're harder to promote. "It's harder to pop artists these days," he said. "There is no apparatus out there. There is no Wizard Magazine out there that told you who the hot top 10 were. We don't have that anymore. We can hype our artists all we want, but I don't know if we know how many artists, besides maybe McNiven and Coipel, absolutely move the needle on anything to be drawn.
Axel is mistaken about at least one thing, as Bleeding Cool has recently taken over the role of Wizard magazine in keeping track of the hot top 10 11 artists are.
Nevertheless, Alonso's claim is shocking if taken at face value. Sequential art is pretty much the entire point of comics, and lots of people surely recognize that and appreciate the talent of artists, right?
But there's another way to look at it, as noted by Image Founder Erik Larsen on Twitter:
Good point. But it might go back even further than that…
Who will Marvel blame for Marvel's failing sales next? Stay tuned!
---
---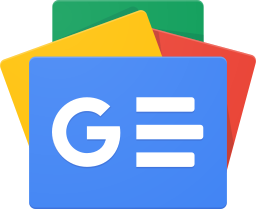 Stay up-to-date and support the site by following Bleeding Cool on Google News today!