Marvel Legacy Covers Without The Animation – The Old 52 – But No Captain America?
The collective disappointment of the Marvel Legacy announcements on Friday only existed because of the way it was hyped up by Marvel marketing as something that would change the comic book industry. We pointed at a genuine attempt to do something different from DC Comics, in comparison, but the Marvel Legacy line-up of 52 ongoing series from October – a few new titles, all familiar names, and likely all renumbered to take account of all the previous issues under that name (we got 11 of them here) is not that. It has been nicknamed The Old 52, Meh-gacy or Lame-acy – but I suspect much of that is about the contrast between this and the hype that was generated for it in the preceding days. If it had been presented as exactly what it was – Marvel trying to get back in touch with its classic days while preserving much of what they had done since, doing something similar to DC Reborn but further across the line, the reception mayt have been far more positibe. But if you promise the Moon – and only give Moon Girl with the Fantastic Three, this is the reaction you'd expect.
So here is the list of 52 ongoing series.
Spider-Man Vs Deadpool, Mighty Thor, Ms Marvel, Falcon, Peter Parker The Spectacular Spider-Man, Weapon X, Marvel Two-In-One, Hawkeye, Guardians Of The Galaxy, Champions, Secret Warriors, Old Man Logan, Luke Cage, Invincible Iron Man, Iceman, Cable, X-Men Blue, Spider-Man: Renew Your Vows, Hulk, Astonishing X-Men, Moon Girl & Devil Dinosaur, America, X-Men Gold, USAvengers, Squirrel Girl, Spirits Of Vengeance, Spider-Man, Spider-Gwen, Jessica Jones, Jean Grey, Gwenpool, Generation X, Doctor Strange, Defenders, Daredevil, Captain Marvel, Black Panther, Venom, Scarlet Spider, She-Hulk, Monsters Unleashed, Black Bolt, Amazing Spider-Man, All-New Wolverine, Royals, Punisher, Moon Knight, Deadpool, Iron Fist, Thanos, Avengers, Uncanny Avengers.
Which means no I Am Groot, Rocket, Doctor Strange & The Sorcerors Supreme, Nick Fury, Ultimates, no Unstoppable Wasp, Infamous Iron Man (or Riri Williams Iron Heart title), Totally Awesome Hulk… and no Captain America. Will Marvel be resting the character after Secret Empire?
Here are a look at the Marvel Legacy covers, without the animation…
---
---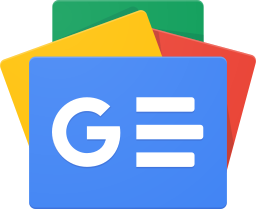 Stay up-to-date and support the site by following Bleeding Cool on Google News today!