Marvel Plans More Numbering Shenanigans with Amazing Spider-Man #16.HU in March
If you thought the whole dual numbering system was difficult enough to understand, you're probably not going to be very pleased with Marvel's plans for Amazing Spider-Man in March. That month kicks off the Hunted storyline in Amazing Spider-Man #17, which sees Kraven the Hunter return for what Marvel is billing as a "huge" storyline.
So huge, in fact, that it cannot be contained in a single ongoing title. That's right, in addition to Amazing Spider-Man #17 and #18, March will also see the release of Amazing Spider-Man #16.HU, not to be confused with February's Amazing Spider-Man #16.
Where will it fit in with Legacy numbering? Who knows?! It's a chance to sell three Amazing Spider-Man books in March, and that's all that really matters to Marvel after all.
Check out the solicitations below:
AMAZING SPIDER-MAN #17
NICK SPENCER (W) • HUMBERTO RAMOS (A/C)
CONNECTING VARIANT COVER BY LEINIL FRANCIS YU (1 OF 5)
VARIANT COVER BY TBA
BLANK VARIANT COVER ALSO AVAILABLE
"HUNTED" PART 1
We've been teasing a huge Kraven story since ASM #1 — and "HUNTED" is here to deliver it! Sergei Kravinoff and his minions have been kidnapping animal-themed characters for months, but they need one more to complete the collection — the Spider. But what does Kraven even want with all of them?! Find out in "HUNTED"!
40 PGS./Rated T …$4.99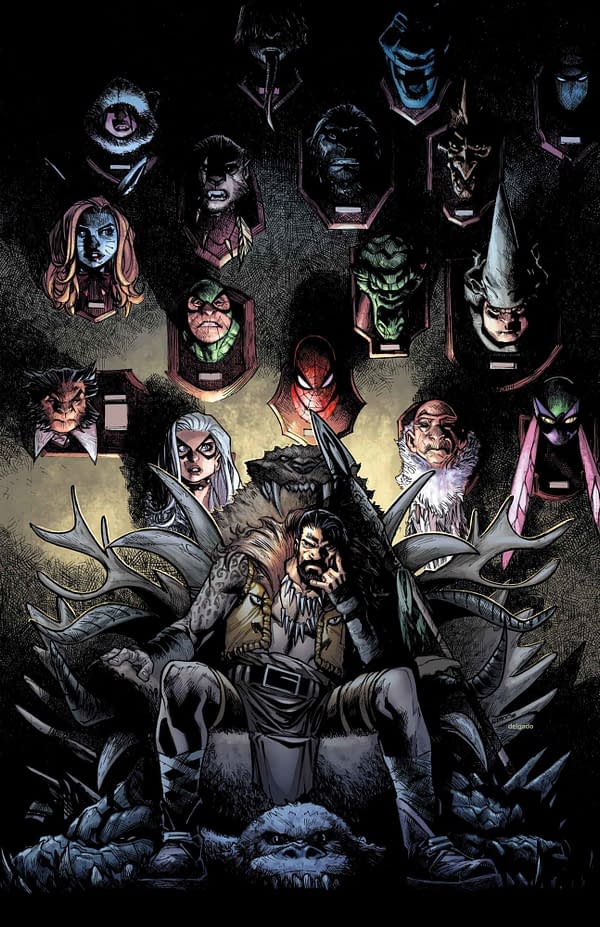 AMAZING SPIDER-MAN #16.HU
NICK SPENCER (W) • IBAN COELLO (A)
Cover by GREG LAND
"HUNTED" TIE-IN!
• Black Cat's luck is on the rise.
• She came out of the run-in with the Thieves Guild still intact, her bridges with Spider-Man are mostly mended and the world is her oyster (well, it is NOW).
• But the job she just took is going to change everything…
32 PGS./Rated T …$3.99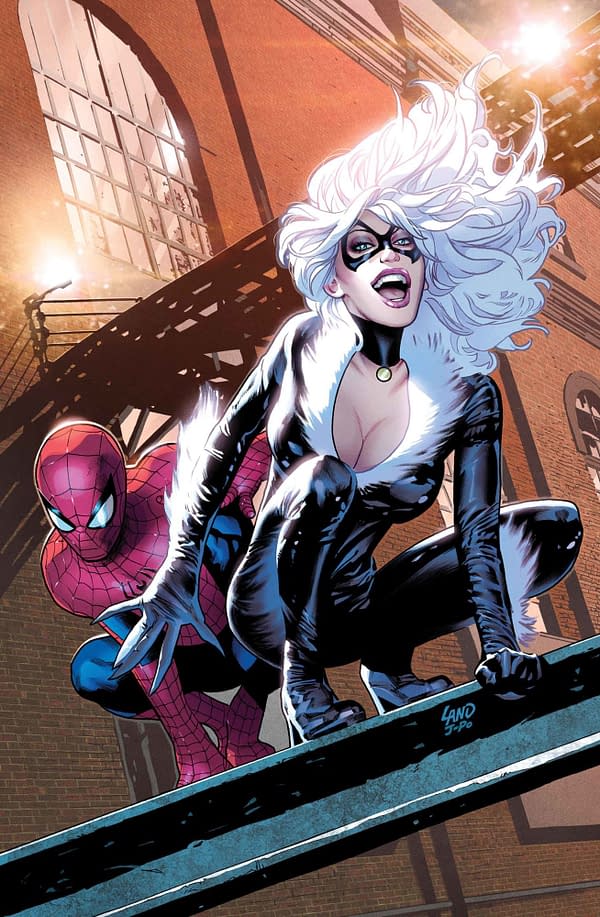 AMAZING SPIDER-MAN #18
NICK SPENCER (W) • HUMBERTO RAMOS (A/C)
CONNECTING VARIANT COVER BY LEINIL FRANCIS YU (2 OF 5)
VARIANT COVER BY TBA
"HUNTED" PART 2
• Kraven's plan begins to unfold in CENTRAL PARK!
• He lets the prey loose and the hunt begins.
• But Kraven isn't the hunter this time. Who has Spider-Man in their crosshairs?!
32 PGS./Rated T …$3.99