Posted in: Comics, Marvel Comics | Tagged: iron man, iron man 2020, marvel, vlad kozinkerov
---
Marvel Releases Trailer for Iron Man 2020, Gets Release Date Wrong
Marvel has released a trailer for Iron Man 2020, the upcoming Iron Man storyline that's sort of an event (because all storylines are events these days). It does have a few spinoffs, but at least it's not crossing over with every title in the line. In any case, Marvel has released a trailer for the event, ahead of Monday's final order cutoff. Unfortunately, the trailer gets the release date wrong for the book.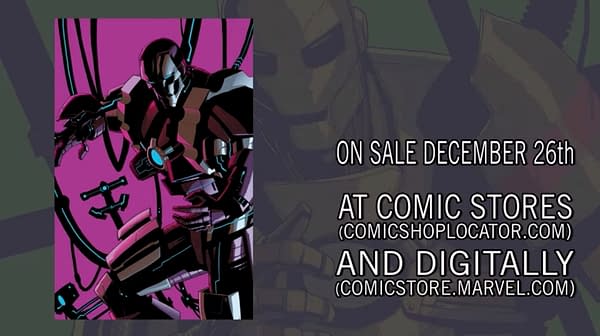 Yes, that's the cover for Iron Man 2020 #1, but it's not in stores December 26th, it's in stores January 15th, at least according to PreviewsWorld.
IRON MAN 2020 #1 (OF 6)
NOV190753
(W) Dan Slott, Christos N. Gage (A/CA) Pete Woods
• The future is now! Artificial Intelligences presents a clear and present danger to humanity and must be brought to heel!
• The Robot Rebellion battles for the establishment of robot rights!
• And Arno Stark IS Iron Man!
PLUS! Pete Woods' main cover art will feature a 5th Color Flourescent Ink treatment!
Rated T+
In Shops: Jan 15, 2020
Final Orders Due: Dec 16, 2019
SRP: $4.99
What is in stores on December 26th is Incoming, and as that one-shot is set to tie together all of the storylines from the past year and set the stage for the future, it will presumably feature some Iron Man 2020 content.
INCOMING #1
OCT190860
(W) Al Ewing, More (A) Aaron Kuder, More (CA) Patrick Gleason
ONE WILL UNITE THEM!
A mysterious murder brings together the heroes of the Marvel Universe in the search for a killer – but no one can imagine where the trail will lead, or how it will affect everything in 2020 and beyond! Who is the victim and who is the assailant?
The closing chapter to MARVEL's 80th year, which will connect the dots of everything that happened in 2019 and propel the narrative into the year that is to come! Featuring the Avengers, the Fantastic Four, the X-Men, the Guardians of the Galaxy, Daredevil, Spider-Man, the Champions, the Agents of Atlas, Valkyrie, the Immortal Hulk, Jessica Jones, Venom, Ghost Rider, the Masked Raider and more!
Rated T+
In Shops: Dec 25, 2019
SRP: $9.99
Maybe that's what they meant? Or maybe some intern just screwed up when putting this low-budget trailer together on their iPhone.
"They tell me, Vlad, put release date of next Marvel event in generic trailer template #4 or else I will not get my stipend of cheese and stale bread for week," said hardworking unpaid Marvel intern Vlad Kozinkerov. "I need cheese and bread to send to my sister in Russia to feed her children, so that is what I do. But Marvel has at least half a dozen events coming out at any time. Who can keep track?"
Okay, Vlad, you're off the hook. Check out the trailer for Iron Man 2020 below.
---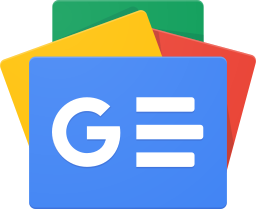 Stay up-to-date and support the site by following Bleeding Cool on Google News today!