A few weeks ago, writer Sina Grace opened up about his time at Marvel, and it didn't appear to be a very pleasant experience. Though Grace was brought on to write an Iceman book that grounded the character's new status quo after the psychic outing of the teenage version of Iceman, Grace says Marvel told him the book would be "DOA if too gay," failed to support him when he suffered online abuse for writing the book, and forbade him from promoting Darkveil, a new drag queen character introduced in the book, amongst other complaints.
"It is my belief that if we are telling stories about heroes doing the right thing in the face of adversity, wouldn't the hope be to embody those ideals as individuals?" Grace asked in a tell-all blog post. "Instead of feeling like I worked with some of the most inspiring and brave people in comics, I was surrounded by cowards."
Grace left Marvel after Uncanny X-Men: Winter's End, an epilogue to his previous two volumes of Iceman. But at San Diego Comic-Con this weekend, Marvel revealed the lineup for a new book by Gerry Duggan and Matteo Lolli, Marauders, which essentially features the cast of the five-issue Iceman Vol. 4. It didn't go unnoticed on Twitter.
I wonder where @Marvel got the idea for this team? It basically looks like the crew that @SinaGrace put together during Iceman vol 3! #MarvelSDCC pic.twitter.com/xjaOZcrlQK

— Valentino Luca Zullo (@ValentinoLucaZ) July 21, 2019
And Grace responded:
Add insult to injury: they hired the guy who got me in at marvel to write this.

— Sina Grace (@SinaGrace) July 21, 2019
Here's the solicit for Marauders #1, which launches in October.
MARAUDERS #1
Written by GERRY DUGGAN
Penciled by MATTEO LOLLI
Cover by RUSSELL DAUTERMAN
On sale October 2019
THE X-MEN SAIL AT DAWN!

Even in this glorious new dawn, Mutantkind faces hardships and oppression from their human counterparts. Led by Captain Kate Pryde and funded by Emma Frost and the Hellfire Trading Company, Marauders Storm, Pyro, Bishop and Iceman sail the seas of the world to protect those hated and feared!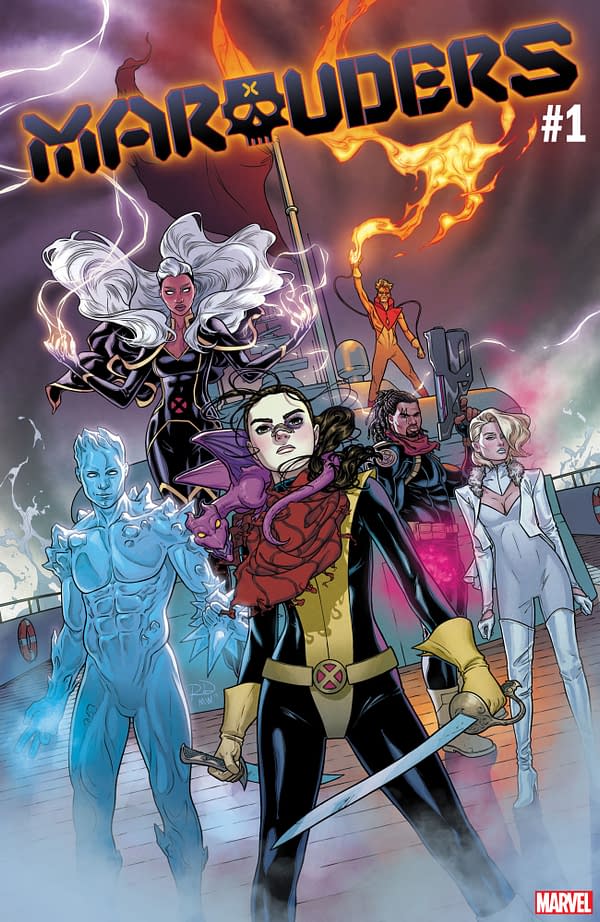 Enjoyed this article? Share it!