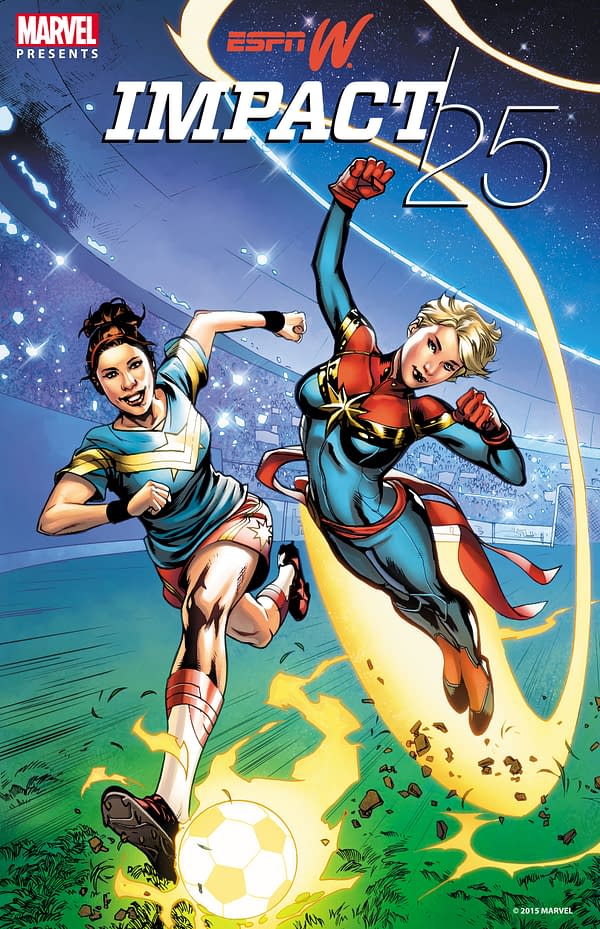 Marvel Comics creators have been commissioned by espnW to create images of the IMPACT25 list, which recognizes athletes and influencers who have made the biggest mark on women in sports this year, including the espnW Woman of the Year.
And they are starting with nominee U.S. Women's National Team star Carli Lloyd alongside the superherothey really need to start building up before her movie, Captain Marvel.
Lloyd's memorable and indefatigable play during the 2015 FIFA Women's World Cup resulted in her team hoisting the trophy as champions and earned her the Golden Ball as the best player of the tournament.
The full roster will be published on Monday December 7th here. Sana Amanat, Adri Cowan, Judy Stephens and Emily Shaw will be guests on the espnW Presents: Be Honest with Cari Champion podcast on the same day.
Enjoyed this article? Share it!