Next year sees Captain America: Civil War.
We've just had a revival of Civil War under the Secret Wars event.
It's not enough.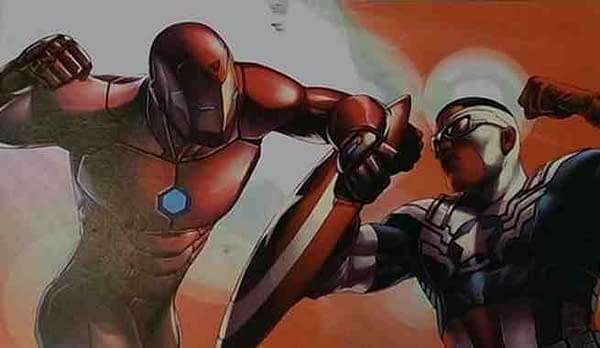 Retailer Ryan Higgins, of Californian comic store Comics Conspiracy got a postcard from Marvel.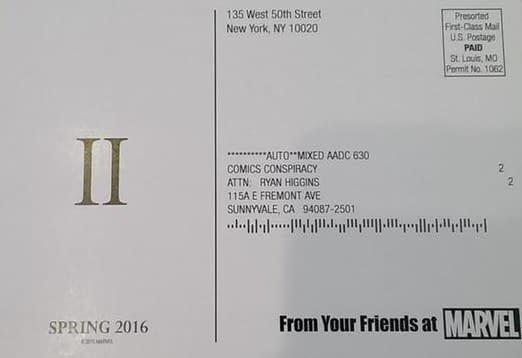 So that's Civil War 2 coming in the Spring of 2016, with Tony Stark fighting the new Captain America…
Unless it's Doctor Doom under the armour, obviously.
Thanks to ComicBook for the spot.
Enjoyed this article? Share it!