Just as they did last year with the FOOM Magazine last year for Marvel Legacy, Marvel Comics are to publish a 64 page Marvel Universe Magazine #1 on the 18th April, free in comic book stores, for the Marvel Fresh Start books.
In this FREE, can't-miss Marvel magazine, you'll find exclusive comic book previews, unreleased concept art, spotlights on our Young Guns artists, and articles covering all of your favorite Marvel super heroes! This magazine is sure to get readers and retailers alike excited for what's to come from the House of Ideas in 2018!
It will be in the same 8" x 10-1/2" format that last autumn's Friends Of Ol' Marvel magazine was published in.
Retailers will receive free bundles based on their size but can pay a nominal amount to receive more copies. Smaller stores will get 50 copies free, the largest stores up to 175 copies.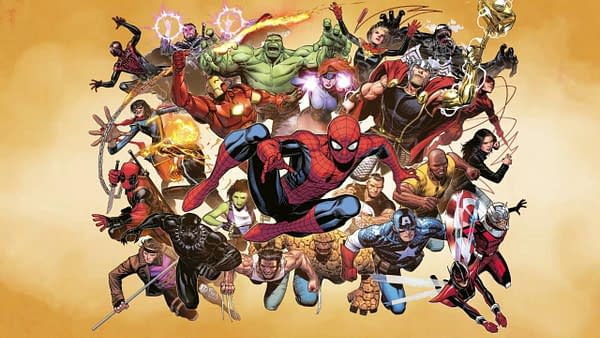 Enjoyed this article? Share it!