Marvel to Publish The Amazing Mary Jane Comic From Leah Williams and Carlos Gomez
No sooner has DC Comics put out a Lois Lane series, than it's time for Marvel Comics to decide what a really good idea that is. Which is how they are launching The Amazing Mary Jane comic book in October, starring Mary Jane Watson, the girlfriend and in-another-reality wife of Peter Parker, Spider-Man. The new series will be written by Leah Williams and drawn by Carlos Gomez.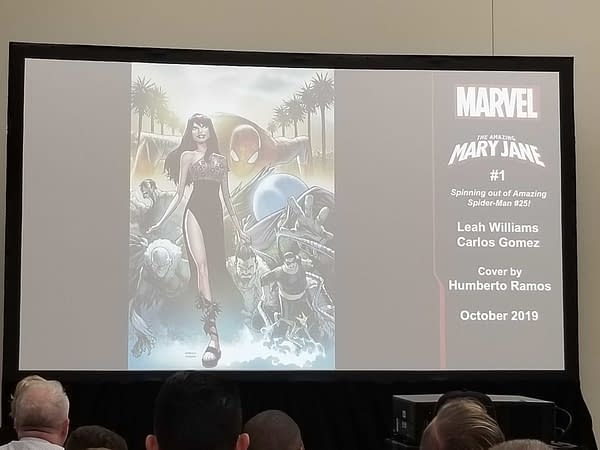 Spinning out of Amazing Spider-Man #25, and backed by a big variant cover programme, Mary Jane will also appear on the covers of many other Marvel Comics titles that month to help promote her own launch.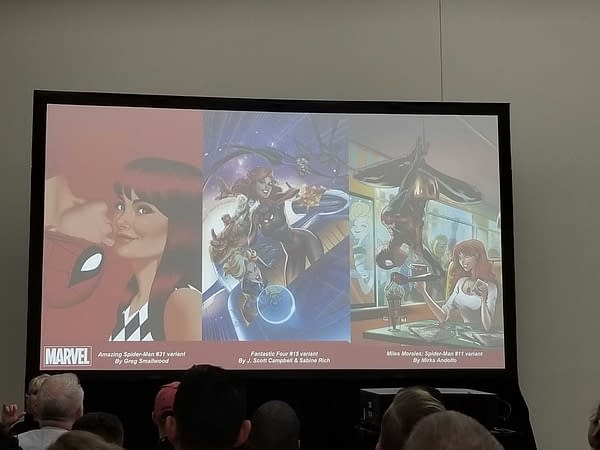 Announced to the retailers at the Diamond Retail Lunch event happening at San Diego Comic-Con today, there was a very strong and enthusiastic response from comic book retailers in the room…
Keep an eye on more from the Diamond Retailer Lunch at San Diego Comic-Con with this handy Bleeding Cool tag.
UPDATE: Marvel dropped more details and a high-res look at the first cover on their website:
The Spider-Man panel at San Diego Comic-Con 2019 revealed more additions to the growing web of Spidey stories! And one lucky lady just hit the jackpot with her own series — THE AMAZING MARY JANE #1 by writer Leah Williams and artist Carlos Gomez will bow this October, putting the spotlight on the love of Peter Parker's life! But if Spider-history has taught us anything, such a position is rarely a good one and usually spells trouble! In a story spinning from the pages of AMAZING SPIDER-MAN #25, Mary Jane Watson just got her big shot — but at what cost? And can she really trust anyone as she pursues her Hollywood dreams?

Mary Jane is no stranger to drama, so you can be sure that THE AMAZING MARY JANE will be offering up action, glamor, grit, and even a little sass in this new ongoing series, coming in October!