Matthew Rosenberg Acknowledges Criticism of Death of (SPOILERS) in Uncanny X-Men #17
Uncanny X-Men writer Matthew Rosenberg has returned once again from Twitter hiatus to acknowledge criticism of Uncanny X-Men #17, which features the explanation of the death of a longtime X-Men character. If you don't want to be spoiled on the death, which was first revealed in Uncanny X-Men #16, then you should probably click away now. Also know that the explanation of the death in Uncanny X-Men #17 contains depictions of sexual assault and violence, so you may not want to continue with this article for that reason as well. If you're okay with both, then scroll below.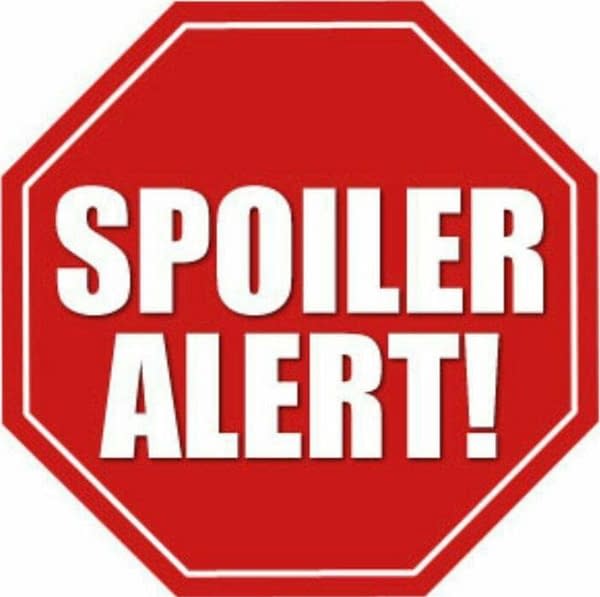 Still here? Okay, so we explained what happened in the issue earlier this week, with Rahne Sinclair, who had just left the X-Men to attempt to live a normal life in Uncanny X-Men #16, approached by a group of young men on a park bench, where one of them hits on her. When the man refuses to take no for an answer, Rahne lets her wolf form slip, revealing her mutant powers. The group of men beat her to death, accusing her of "tricking" them into thinking she's a "normal girl" in an obvious metaphor for violence against transgender women. Rahne refuses to fight back or defend herself. You can read the details in our earlier article.
At the time, we pointed out that the issue was likely to draw criticism, and indeed it did. For a good grasp of why the issue is being criticized, you're best off reading the articles "The Violence in the System: Transmisogyny In Uncanny X-Men #17" by Nola Pfau at Women Write About Comics as well as "The Death In UNCANNY X-MEN #17 Is a Trans Panic Murder, & It's Not OK" by Reed Puc at The Beat. Go ahead, we'll wait.
…
All caught up? Okay, in response to these articles as well as social media criticism, Rosenberg tweeted:
Also, if you've been reading our book and enjoying it, or disliking it I guess, I'd urge you to consider making a donation to @TransLifeline and help support the vital work they do.https://t.co/9PYNTF2HMF

— Matthew Rosenberg (@AshcanPress) May 2, 2019
Rosenberg suggested that readers donate to Trans Lifeline, a non-profit organization with a mission to "fight the epidemic of trans suicide and improve overall life-outcomes of trans people by facilitating justice-oriented, collective community aid."
Rosenberg has previously announced plans to kill at least two more X-Men in upcoming issues, but promised both of them would be men.