Posted in: Comics | Tagged: Comics, cosplay, expo, manchester, mcm
---
Cosplay And More At Manchester MCM Comic Con
Lil Johna writes for Bleeding Cool from the MCM Manchester Expo.
First of all I have to say this was my first con, and I loved it, even though I was on my own (I don't have any friends who are into comics) and I probably missed the best parts. My con started late at 12.15 when I joined the mile log queue behind a few teenage girls, I couldn't see the venue and wasn't actually sure I was in the line for the con until I saw a few people in Pokémon hoodies and a kingdom hearts key sword/axe waving in the air ahead of me. The queue moved fairly fast and 50 minutes and a few pics later I was at the entrance to Manchester Central. Unfortunately by then one of the girls in front of me had come to feel quite ill and was sick in front of me, I had shorts on and felt a few splashes. Needless to say, that was not a high point of my day. But 5 minutes later I was on the venue floor. I did a few laps to familiarise myself with the layout while browsing the various shop stalls but was surprised at the lack of actual comic books for sale, I think I may have seen maybe 2 or 3 stalls with a couple long boxes three quarters full with random back issues but most of the stalls were filled with a few comic TPB's, toys, posters and manga… Lots and lots of manga. After a good browse I decided to have a proper look at the creator's stalls.
Now, I'm normally quite a shy guy in these situations but with everyone I'd interacted with so far being so polite and friendly, I had built up a little confidence. The first people I spoke to were a couple of guys from Tek 2 with their comic Mister Who, a dark looking comic about a London gangster turned vigilante with karma in mind. Issue #1 included a music CD and with issue #2 comes a police interview audio cd that goes with the interview inside the comic. I picked up a copy of #1 & #2 and after a brief chat was on the move. My next stop was the Accent UK stall where I picked up a couple more comics and had a chat with the guys at the booth about their other work. I wandered past a few more stalls taking pictures as I went until I came across Antony Johnston.
This was the man that first attracted me to the con (I'm a fan of Wasteland). I introduced myself to him and after a few words on wasteland he told me a little about his graphic novel The Coldest City which he had unfortunately sold out of so I settled for a signed hardback of Queen & Country vol.3.
Next was Steve Tanner's Time Bomb Comics booth. I explained that I was quite new to the comic book scene and it was my first con, he told me about how this year's venue was bigger than the last and that I should try and get to the Leeds Though Bubble con if possible (I am planning to go there for my next comics outing). I purchased a copy of his book Furies (Signed too of course) then was on my way. He was quite a fun guy to talk to too.
As I moved on through the booths I picked up few other comics, Girl & Boy by Andrew Tunney (a very good looking book with cool artwork), Not Artistically Strong by George Beedhams – this was free from him. I couldn't afford a copy of his sweet looking comic Jambo (a superhero that can manipulate jam if I recall) at that time and Yakage Force from YF Studios (purely because I liked his drawings dotted around the stall). After a short break outside in the sun to end the day I walked around the venue floor for a bit taking as many pictures as I could and got myself snapped with what I think was the pigeon from Pokémon.Overall my day went great and I had loved talking to the wide range of people that where there.
But for any other virgin con goers out there I have one piece of advice. Take a decent bag to hold all the stuff that you buy. I was stuck with carrying all my comics and all of the business cards/flyers I had picked up in my hands for most of the time.
---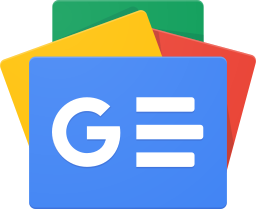 Stay up-to-date and support the site by following Bleeding Cool on Google News today!