Mercy Graves, All Over The DC Universe Right Now (Spoilers)
Mercy Graves is everywhere in the DC Comics Universe now it seems. Not bad for a character who started as a way to balance the sides in a cartoon.
---
Mercy Graves is all over the DC Universe right now. Mercy Graves first appeared in 1996 on the cartoon Superman: The Animated Series as the assistant, driver and bodyguard of Lex Luthor, wearing a chauffeur's costume, and returned in cartoons Justice League and Justice League Unlimited. She was played by Tao Okamoto in the Zack Snyder movie Batman v Superman: Dawn of Justice, by Cassidy Freeman in Smallville, by Rhona Mitra in Supergirl, by Natalie Gumede in Titans, and by Maya Erskine in DC League of Super-Pets. So she has had a lot of play in cartoons, TV shows and movies – but also the comics too. Mercy Graves first appeared in DC Comics continuity in 1999 in Detective Comics #735 with blonde hair and without the chauffeur's uniform, and the suggestion she may be an Amazon. She was rebooted in 2011 in the New 52, as an Asian American character working as Lex Luthor's personal assistant and managing LexCorp when he is away.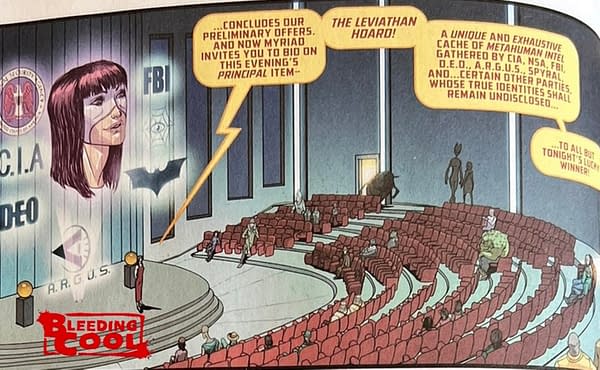 In recent Lazarus Planet one-shots, it seems that she has been powered up, able to shapeshift into monstrous aggressive forms, as well as survive extremely violent assaults. Bleeding Cool has also dropped some Super Spoilers about her future, and the reason for her appearance on the cover of Superman #1 in front of a very familiar symbol given new prominence on the Metropolis skyline.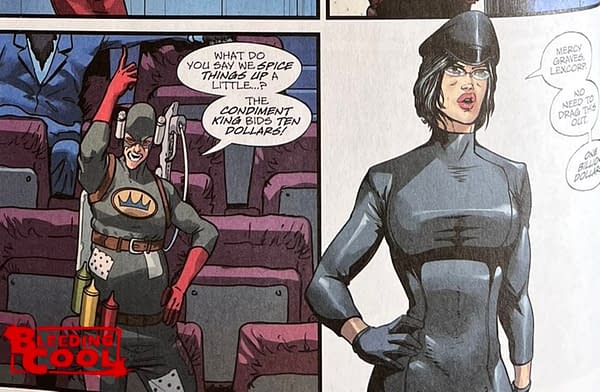 But also in today's Batman: Legends Of Gotham #1, she's back in her original chauffer garb and making bids on behalf of Lex Luther for major superheroic intel.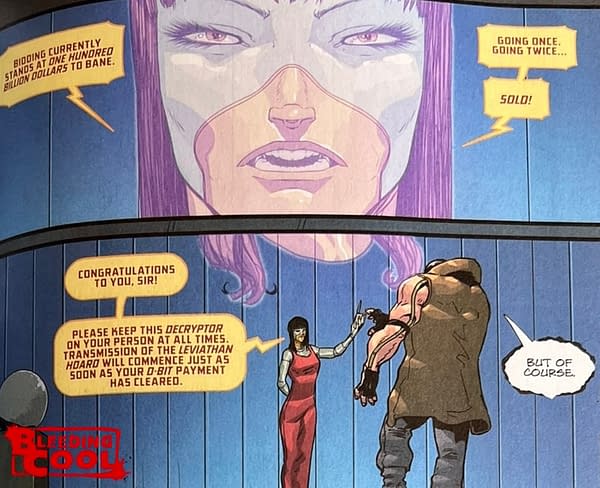 Not that she'll go all the way of course, when there are other idiots who willdo the job instead. And she could probably get Bane on his way out if she really wanted… look forward to a LOT more Mercy Graves coming in 2023.
BATMAN LEGENDS OF GOTHAM #1 (ONE SHOT) CVR A CARMINE DI GIANDOMENICO
(W) Andy Diggle (A) Karl Mostert (CA) Carmine Di Giandomenico
With Batman preoccupied, his deepest, darkest, most dangerous secrets are about to be auctioned off to the highest bidder. The guest list is strictly villains only, and the outlaw Red Hood fits the bill–putting him on a collision course with Batman's deniable black-ops team, the Outsiders! With Lazarus Island spawning wild-card superpowers across the globe, the stakes could not be higher. Jason Todd, Black Lightning, and Katana will have to put aside their differences to save Batman's legacy–and with it, the world. That's assuming they don't kill each other first!
Retail: $5.99 In-Store Date: 1/31/2023