Luthor's Bodyguard Mercy Graves Gets Powers (Lazarus Planet Spoilers)
Now Lex Luthor's bodyguard Mercy Graves is getting powered up as part ofLazarus Planet this week.
---
Mercy Graves first appeared in 1996 on the cartoon Superman: The Animated Series as the assistant, driver and bodyguard of Lex Luthor, wearing a chauffeur's costume, and returned in cartoons Justice League and Justice League Unlimited. She was played by Tao Okamoto in the Zack Snyder movie Batman v Superman: Dawn of Justice, by Cassidy Freeman in Smallville, by Rhona Mitra in Supergirl, by Natalie Gumede in Titans, and by Maya Erskine in DC League of Super-Pets. So she has had a lot of play in cartoons, TV shows and movies – but also the comics too.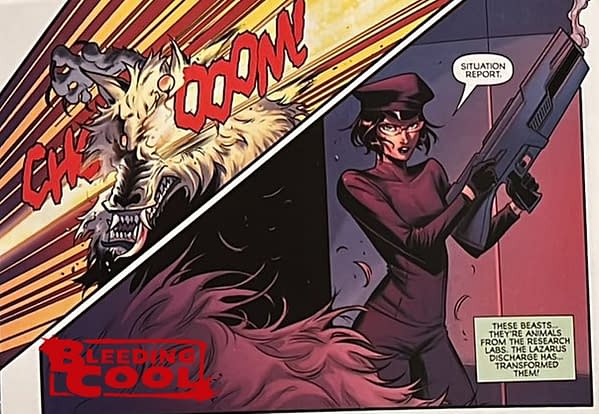 Mercy Graves first appeared in DC Comics continuity in 1999 in Detective Comics #735 with blonde hair and without the chauffeur's uniform, and the suggestion she may be an Amazon. She was rebooted in 2011 in the New 52, as an Asian American character working as Lex Luthor's personal assistant and managing LexCorp when he is away.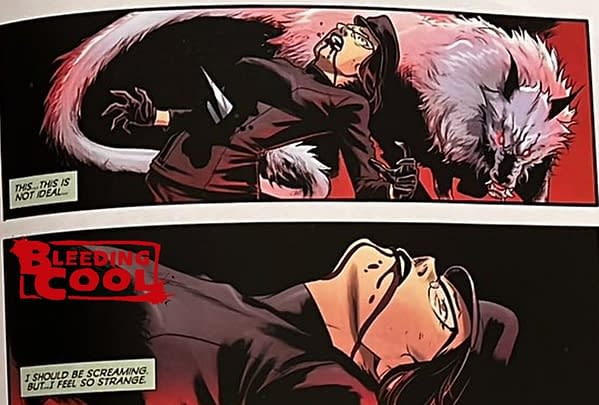 Now in Tuesday's Lazarus Planet: Assault On Krypton, as the Lazarus juice rains down on the global population, Mercy Graves gets a full hit. But she is not alone. She is also facing transformed beasts. But suddenly there's something about Mercy…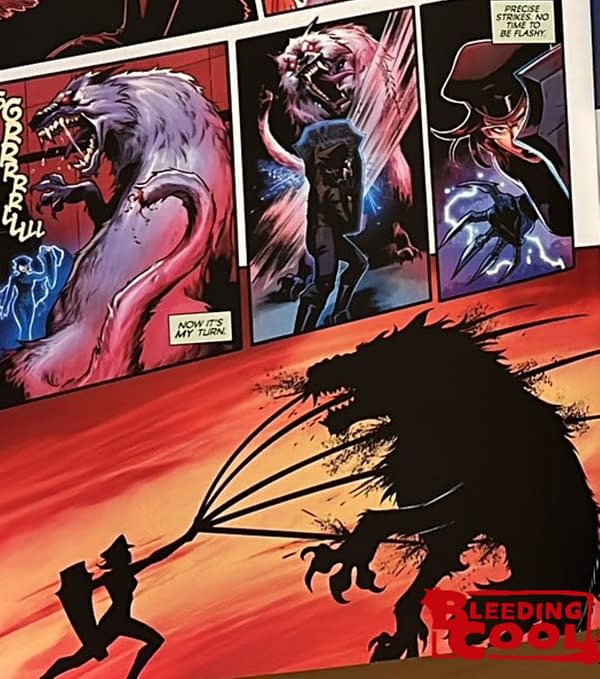 And she gets the ability to transform her body into weapons, both defensive and offensive, with shields and stabbing objects. But also more complicated devices.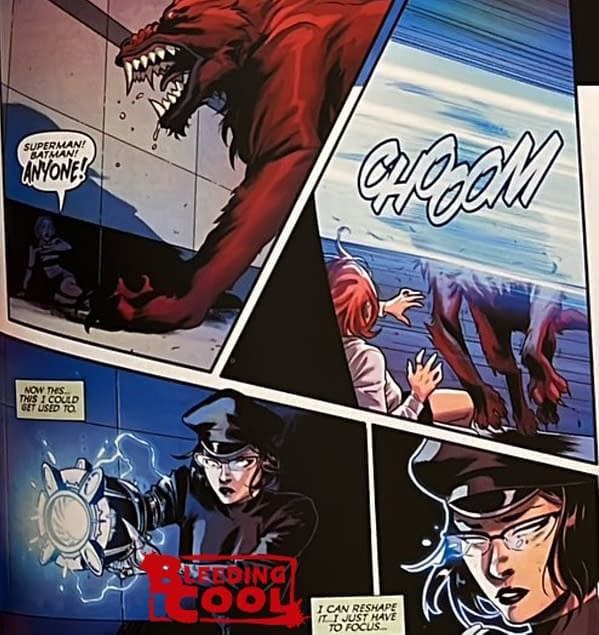 Like fusion laser reactors at the end of her arms. Well, she does have the right to bear arms after all. Lazarus Planet has showered Lazarus juice on everyone… no, that sounds wrong as well. Either way, lots of people who had no powers, now have them. And those who had powers, some of them have more. Will Mercy be more able to protect Lex Luthor now? Or will she take an upper hand?
LAZARUS PLANET ASSAULT ON KRYPTON #1 (ONE SHOT) CVR A DAVID MARQUEZ & ALEJANDRO SANCHEZ
(W) Various (A) Various (CA) David Marquez – Alejandro Sanchez
Written by Nicole Maines, C.S. Pacat, Frank Barbiere, and Leah Williams. Art by Skylar Patridge, Scott Godlewski, Sami Basri, and Marguerite Sauvage. With the world in chaos and Lazarus raining from the skies, the Earth's protectors from Krypton are hit hard. In this collection of epic vignettes from in and around Lazarus Planet, we'll see heroes transformed, secrets revealed, and power unleashed. Can Power Girl free herself from the out-of-control Omen? Will Dreamer's visions guide our heroes to the path of victory? Can Mercy Graves survive the transformation she's undergone? And will Jonathan Kent ever be the same again? Retail: $4.99 In-Store Date: 01/17/2023
---
---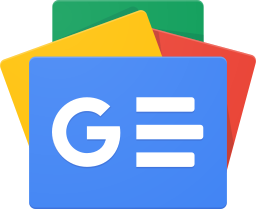 Stay up-to-date and support the site by following Bleeding Cool on Google News today!