Mike Mignola's Hellboy In Hell: Hounds Of Pluto Shown At ComicsPRO
Mike Mignola, at the ComicsPRO retailer summit in Portland has seen Dark Horse Comics give an e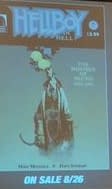 xtensive presentation on their upcoming plans.
Amongst many, Mike Mignola was on hand to ask the assembled retailers "What happens when you're already dead and you become ill…" announcing Hellboy In Hell: Hounds of Pluto out in August. "As much as I try to wrap this stuff up, I keep finding these things I have to do"
He also talked about how every five or six issue arc of Hellboy & The BPRD is set in a different, consecutive year. There will be a Dark Horse edition of the OG Baltimore novel in paperback. The next Baltimore series will be called Cult Of The Red King.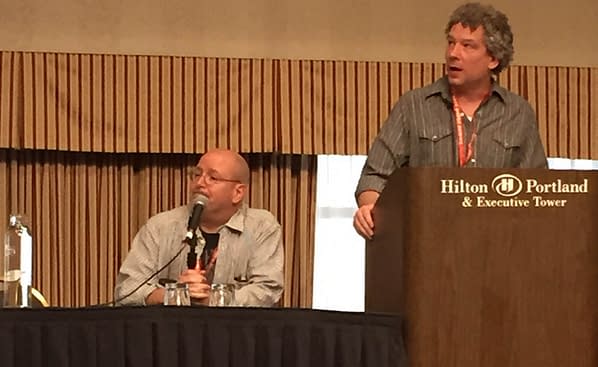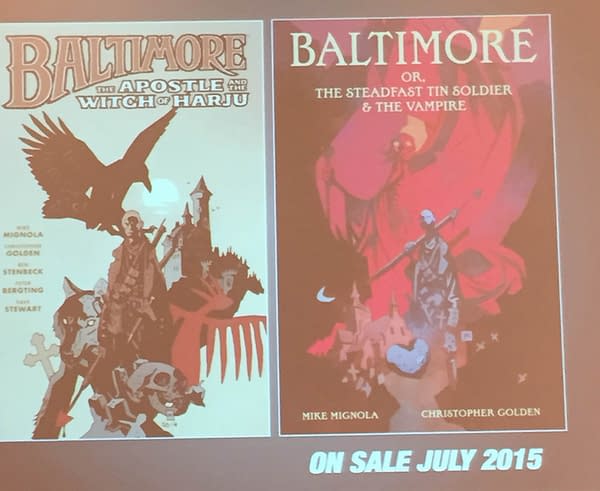 Follow more of our ComicsPRO Portland 2015 coverage here.