What Makes One Milo Manara Page 16 Times More Valuable Than Another? Have a Guess…
Heritage Auctions has been selling a batch of pages of original comic book artwork in Dallas this weekend. And Bleeding Cool has been watching along. Naturaly we we were rather fascinated in the price disparity between the work of Milo Manara, known for his sexcapades in comic book form, but also for his period work, research, sense of detail and kinetic drive.
But it is clear that some are favoured more than others. As ever, value is determined by the popularity of the artist, the age of the piece and the character or subject portrayed.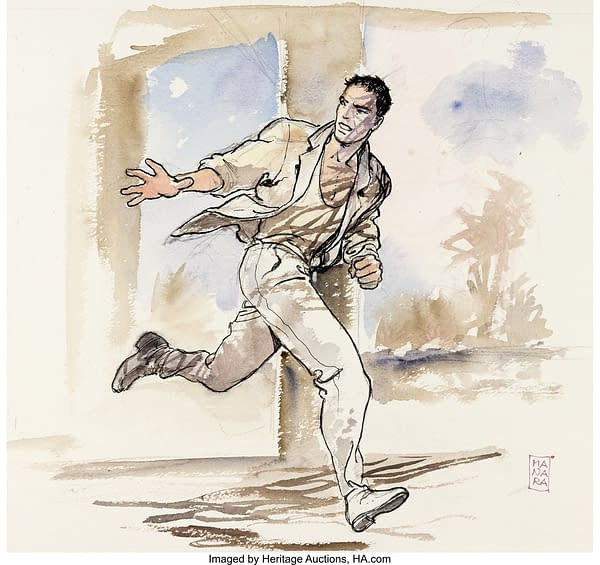 Say the difference between this undated piece by Milo Manara, colour, featuring a man running. 15" x 13". It sold for $525 yesterday.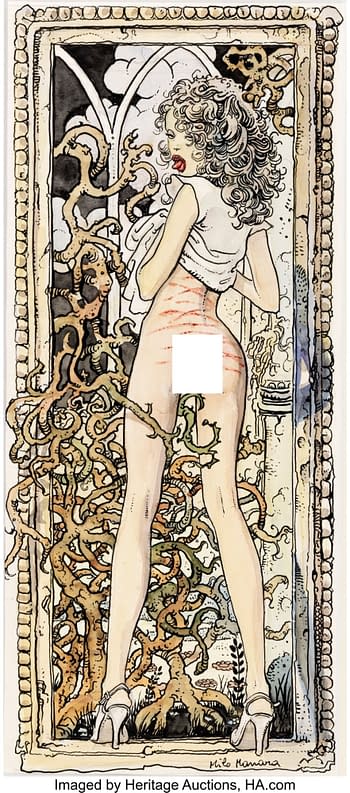 And this piece, also colour, also undated, half the size of the first image, 6" x 14.25", featuring a woman half naked in the brambles and showing plenty of scratching. And sold for $8750. Over 16 times the price. Anyway, there were other pieces up for grabs, comic book pages published over his career.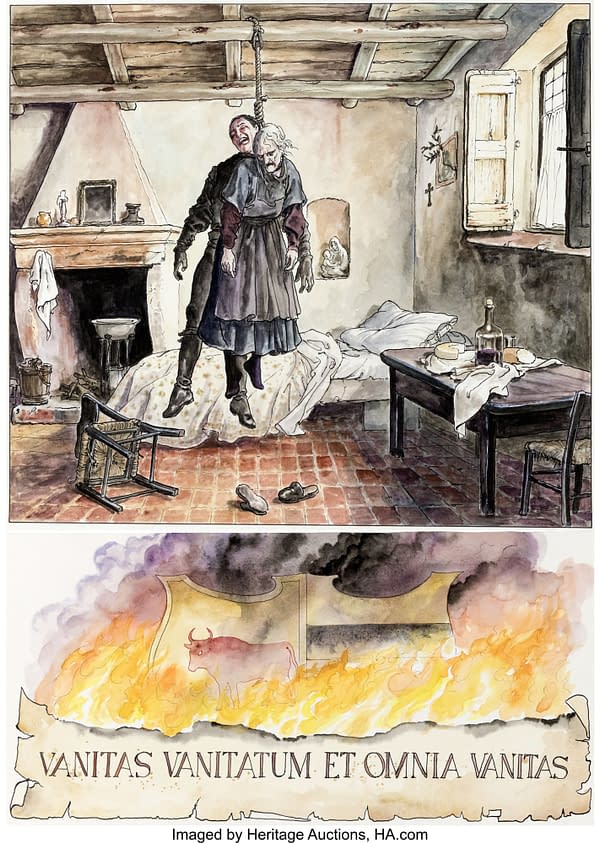 Original art for the final page from Borgia Volume 4, the horrors committed by the infamous family, 18" x 24.75". And fetching $2000. Compared to the following page…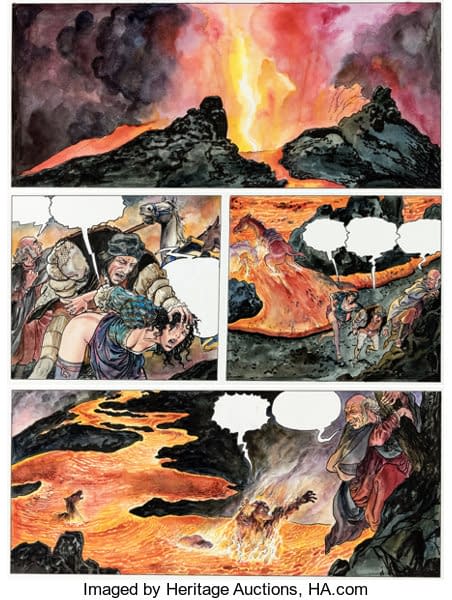 Also from Borgia Volume 4 which sold for $3000.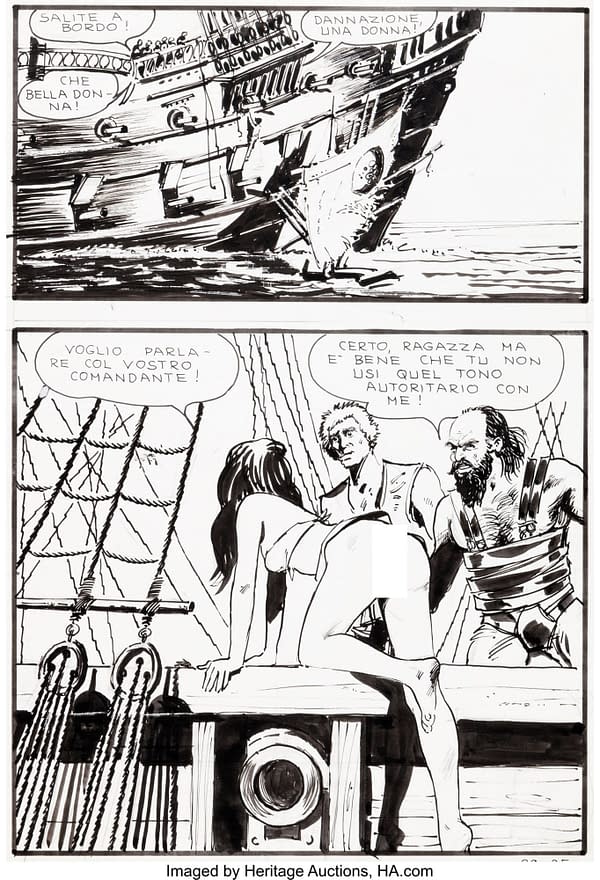 A black and white page from Jolanda de Almaviva #29 from 1971, selling for $2125.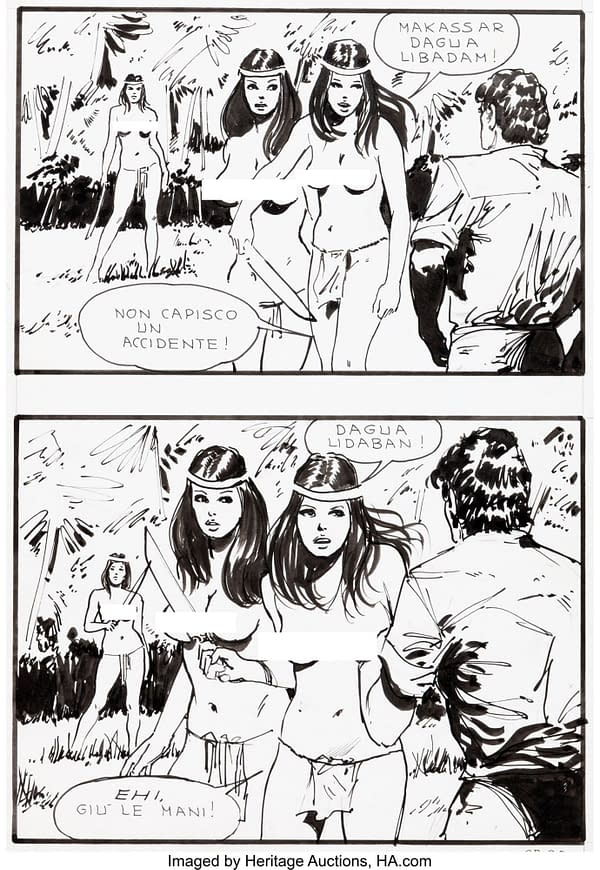 A black and white page from Jolanda de Almaviva #27 from 1971, selling for $1375.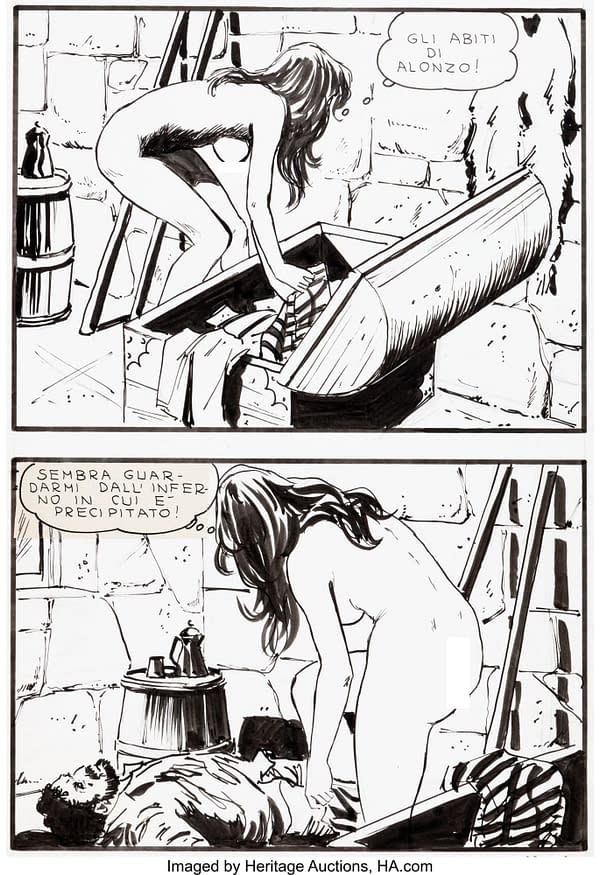 And another black and white page from Jolanda de Almaviva #27 from 1971, selling for $1125…